Pastor – Rev. Larry A. Miller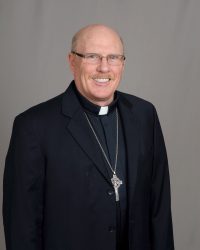 Rev. Larry A. Miller is pastor at First Lutheran Church. He is a 1983 graduate of Concordia Theological Seminary, Fort Wayne, Indiana with a Master's Degree in Divinity. He has been at First Lutheran Church in Helena since December of 1994. Rev. Miller was formerly pastor at Christ Lutheran Church in Mustang, Oklahoma. Read more…


School Director – Susan Taylor
Administrative Assistant – Susan Haran
Lay Minister – Lowell Bartels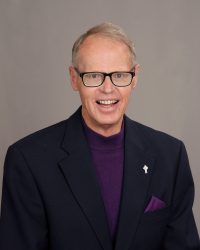 Lowell serves as a lay minister to the developmentally disabled of Helena. He regularly ministers to residents of Helena nursing homes, group homes, assisted living homes, and the hospital. Lowell is also founder and CEO of the Farm in the Dell International Foundation which operates a rural work and home environment for the developmentally disabled. Currently Farm in the Dell operates in Kalispell and Helena Montana, Bishkek Kyrgyzstan, and Saskatoon Canada.


Accountant – Richard Bridegroom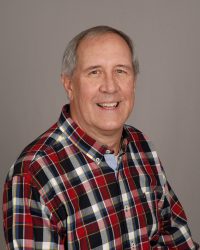 Dick has been a member of First Lutheran Church since arriving in Helena in 1976. Dick is from Huntington, New York and graduated from Norwich University in Northfield, Vermont receiving his B.S.B.A. degree. After graduating, Dick attended the University of Montana in 1972 as a college student working in the National Parks. Dick served as the Financial Secretary and Treasurer for twenty plus years and on the Board of Planned Giving for three years. Dick is married to Lorrie and they have two sons and two daughters. Dick's favorite pastime is visiting God's Country, Glacier.