View Available Sermons online
2022_11_20 from Brian Buhr on Vimeo.
---
Download our 135th Anniversary Worship Bulletin
---
Pastor's Potpourri
a mixture of comments concerning our life together in Christ!
Let's Celebrate our Anniversary!
135 years (of our congregation)
175 years (of the LC-MS)
505 years (of the Reformation)
On Sunday, October 30!
@8:15 a.m, @11 a.m., @4 p.m.
Our Next Adult Bible Study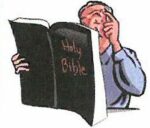 Wise Words
Begins November 13
Meets each Sunday at 9:30 a.m.
In the Fellowship Centre!
Please join us as we study
the "proverbial" Bible book ~ Proverbs!
Our Thanksgiving-Month
O.W.L.S.'S Event

will be
Thursday, November 17!
With a Grateful Heart
Watch upcoming Bulletins
and your email box
for the Thank-full details!
*Older Wiser Loving Saints are 55+ish
Worship with Us
Thanksgiving Eve
November 23 ~ 12: 10 / 6: 30 p.m.

Christ the King Sunday
November 27 ~ 8: 15 / 11 a.m.
Our Advent Midweek Series
begins November 30 ~ 12:10 / 6:30 p.m.
"Give Thanks – to the Lord, for He is good,
for His steadfast love endures forever."
– Psalm 136:1 –
What great reasons we have to give God thanks!
He has gifted us with His creation,
everything He has made,
that we might live in it
and care for it, and enjoy it!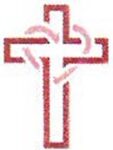 He laid down His life, and died, so that we can live, really live, and so that we can love
Him and one another!
He has called us to faith,
and made us members of His family,
and gathered us together as His church,
and will keep us as His own,
until He takes us home!
This thanks-giving and living month, let's do it!
Thank You!
for the cards, greetings, gifts for Pastor's Appreciation Month!
Your love and support
is precious and so encouraging!

---
---
If you are looking for a church home, we encourage you to consider First Luther! We love to share the Good News of our Savior and the help that God's Word gives to our everyday lives! Our congregation consists of people like you from every part of our nation. People seeking a sense of belonging and an opportunity for worship, growth and fellowship. May you find grace and blessing in the time we spend together. We would love to tell you more about our congregation.
First Lutheran School provides a Christian education that nurtures the spiritual, intellectual, and personal growth of each child. The school provides another means for First Lutheran Church to bring the Word and love of God in Christ Jesus to more families.
Special thanks to those in the Armed Forces! We welcome our military and others far from home. We pray for you.