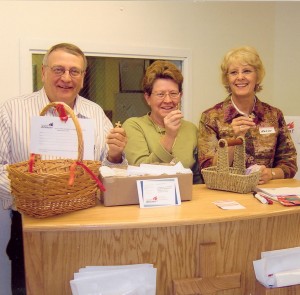 Download the July/August 2020 First Word
Download the June 2020 First Word
Download the May 2020 First Word
Guests ~ a special welcome to you! If you are looking for a church home we encourage you to consider First Lutheran! We love to share the Good News of our Savior and the help that God's Word gives for our everyday lives! We would love to tell you more about our congregation. Please join us again!
"Faith that Sees through the Culture" ~ is our current Adult Bible Class, meeting today, beginning at 9:30 a.m. in the Sanctuary! We'll study and grow together in faith around God's life-giving, life-encouraging Word.
In Our Midweek Worship ~ beginning at 6:30 p.m. on Wednesday, through Word and Sacrament, God will strengthen and inspire us for living out the remainder of the week! Please join us!
Last Sunday's Worship Service ~ should be online as you read this, at www.firstlutheranhelena.org! Our worship will be recorded one Sunday and posted online for your use the next weekend.
God's Greater People ~ will be our focus of worship beginning next Sunday in our divine worship! Worship with us LIVE in our 8 or 11 a.m. services and see what He has in mind for each of us as He reveals it to us through the Good News of His Word and strengthens us through the Sacrament!
Our Elders ~ are ready and able to help. Their names and phone numbers are: Marty Baumann – 442-8114; and Allen Keim – 459-0877; and Brian Buhr – 449-9961; and Rick Northrup – 422-7319.
Vacation Bible School ~ VBS–a new Plan! Due to covid19 issues, we have decided on a virtual VBS this year. Backyard Bolt offers three sessions of games, Bible lessons, crafts, and more. Stay tuned for more info and a link on the church website www.firstlutheranhelena.org. Questions? Contact Kate, Bridget, or Sydney.
God Gives Us Opportunities ~ to serve people who need our help (inside and outside the congregation) in Christ's Name while we tell of His love for us at all times! Let's bring God's mercy to help meet the needs in our congregation and beyond, as God allows. If you know of folks needing our help, give us a call!
Put Your Faith in Christ into Action! ~ People who are older and who have special vulnerabilities may have special needs for care during these times! Let's share the love of God in Christ with them! Be creative! Have fun! Send a card! Make a call! We've been blessed to be a blessing!
Thanks Be to God for You, and to You ~ for your continuing tithes and offerings which support First Lutheran Church and School and enable us to minister to those in our congregation and communities as the pandemic continues and always! You can return your offering by mail or drop it by the office or in our safe and secure mail box on the parking lot side of the building. You can also give online (www.firstlutheranhelena.org).
God WILL Provide A Cure ~ for our physical, emotional, spiritual, and financial needs! According to His promises in His Word nothing, (even a miracle solution) is beyond Him – our Great Physician and Caregiver of our life and soul! Please keep praying for His mercy for people across the world.
Teachers Wanted ~ We are looking for a half time Preschool teacher. If you know of eligible Christian prospects, please contact Marcy Carroll. My number is 406-210-8448 and email is in the church directory. We need little warm bodies to fill those classes ages 3-4 and 4-5.
The Yards Look Great! ~ Thanks to Paul and Sue Taylor (and crew) for your work this week on our turf and in God's great sunshine!
D.Pare's Things I Believe ~ Don't forget to forgive.
On the Lutheran Hour ~ "Christ's Resurrection Makes Everything New" by Guest Speaker: Dr. Oswald Hoffmann. There is power in doing good works for the sake of others, but that kind of civic righteousness can't compare with the perfect righteousness of God which covers us through faith in Jesus Christ. In a classic radio message, Dr. Oswald Hoffmann shares the power of Christ's resurrection that overcomes death. It's "Archives August". (Phil. 3:7-11) Tune in next week: "Over The Darkness, God Hovers" The Lutheran Hour may be heard Sundays on Christian Satellite Network, 91.1 FM at 8 a.m.
Life Thoughts in the Church Year ~ "I can't afford this baby." None of us can. Only He Who sends the mouths sends their meat. And He has shown both ability and willingness to conjure it out of thin air when necessary (Matthew 14:20). If He doesn't use our profound poverties as excuse for executions, how can we allow it for anyone else? Christians have better ideas than abortion. Fund food pantries. Staff pregnancy help centers. We take it seriously when Jesus says, "You give them something to eat" (Matthew 14:16).
Please Pray For ~
+ Those Needing God's Help and Healing ~
+ Those On the Front Lines ~ caring for those affected and afflicted by the coronavirus, financial worries, violence in our cities, and so many other challenges of this time of epidemic at home and abroad, that God would especially watch over them and deliver them.
+ A Cure ~ for the viruses we face (physical and fiscal), and relief from our sicknesses, fears and worries, according to His good will for us in Jesus!
+ The Family and Friends of Rick Anderson ~ for the comfort and peace which only He can give at the death of Rick, our brother in Christ.
+ Our New Pre-School and Pre-Kindergarten Ministry ~ and those planning for our upcoming academic year, as well as people whom God will move to lead and to teach our students.
+ Each of Us ~ that Christ will rule over the ruins in our world, all around us, and give us help and hope and relief according to His good will for us.
And, Praise God for ~
+ Those Who Share the Love of God ~ in all sorts of ways, in the family of God and beyond, in word and deed to give care and a cure!
+ Helping Us to Get through these Challenging Epidemic Days ~ with the sure hope He gives by His grace and in His Word!
+ Not Sparing His own Son ~ but giving Him up for us all and with Him graciously giving us all things according to His good and gracious will for our lives!