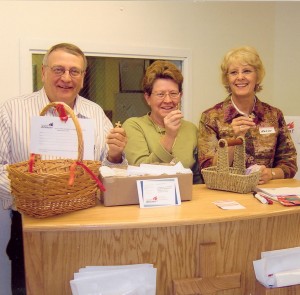 Download the November 2019 First Word
Download the October 2019 First Word
Download the September 2019 First Word
Guests — a special welcome to you!  If you are looking for a church home we encourage you to consider First Lutheran! We love to share the Good News of our Savior and the help that God's Word gives for our everyday lives! We would love to tell you more about our congregation. Please join us again!
Pentecost! (Acts 2:1-8) – is our text for Bible study, today at 9:45 a.m., in the Fellowship Centre! We'll learn about the beginnings of the Christian church and the amazing work of the Holy Spirit through the Good News about Jesus which the early believers spread to the four corners of the world and through which God turned the world "upside down." Please join us!
Sunday School – A Loving Law – Ten Commandments (Exodus 20:1-21) months into their wilderness wanderings, the Israelites arrive in the wilderness of Sinai. God comes to the mountain in clouds and thunder – fire and smoke – as He establishes His covenant with His people through Moses, His chosen intermediary. There on the mountain, God gives Moses His Ten Commandments. Discuss why the Ten Commandments are still important in our lives today.
A Voter's Meeting – Is TODAY after late service to discuss the sustainability of the school and the Churches' financial position. This is an important meeting you do not want to miss.
Our Midweek Dinner – this Wednesday will be a blessing – of our pots, commencing at 5:30 p.m.! Please bring a side-dish or dessert to share. The entre will be provided. If you are willing to prepare meals, please sign up today or talk to Lisa Tullis about joining forces with someone else. Join us to fill your heart and your belly!
Take a Break for Word and Sacrament – during our Midweek Worship this Wednesday, beginning at 6:30 p.m. and God will strengthen you and assure you of His unending love through His Son, Jesus!
"Discover the Joy In Serving" – next Sunday in our worship services. By the Spirit's power, we live in an intimate relationship with our Heavenly Father. No longer intent on serving ourselves, we realize that God pours out His blessings on us in order that we might pass His blessings on to others. When we stay in close fellowship with Jesus through His Word and Sacraments, He will use us as His channels through which His blessings flow. We become Jesus' hands that reach out in welcome, His mouth to tell others of His love and grace, and His feet to run and help someone in need, all without expectation of reciprocal action. Through that faithful service to others, Jesus fills us with His joy and peace. Join us for next week's services at 8:15 or 11 a.m.
F.L.Y. Thank You – We would like to give a HUGE thank you to Randy & Melanie Middlebrook!! They donated a new Visio 50′ smart T.V. We are so thankful for your generosity!
Change for Life – Thank you for supporting Options faith-based services. If you have not returned your baby bottle, please do so as soon as possible. Thank you!
Our Appreciation to – The Nachtscheim's and friends for preparing, serving, and cleaning up after our dinner. You are all greatly valued!
Our Heartfelt Gratitude – to our sanctuary cleaning volunteers, John & Connie Onstad and Ken DeKam, for your gracious service to us all! John & Laurie Stelter are scheduled to serve this week. Thanks for your willingness to help!
D.Pare's Things I Believe – God will never help you be somebody else.
The Food Share Items – for November will be peanut butter and jelly/jam. Please place your food donations in the receptacle under the mailboxes in Ziegler Hall.
On the Lutheran Hour Today – "Stranger Danger" with Rev. Dr. Michael Zeigler. Genesis Series – The different ways we relate to strangers reveal the contradiction of being human. (Genesis 18) Tune in next week: "For Such a Downer". The Lutheran Hour may be heard Sundays on Christian Satellite Network, 91.1 FM at 8 a.m.
Life Thoughts in the Church Year – Blessed are the pretty? Blessed are the popular and productive? Blessed are the self-sufficient? No! Blessed rather are the poor, the meek, those who cannot feed (Matthew 5:6) or defend themselves (Matthew 5:7, 9), for they exhibit just how much God gives and does for humankind. If He calls sinners His children (1 John 3:1) and makes saints of such as us (Revelation 7:9-10), how can mere age, appearance, or inability disqualify anyone else?