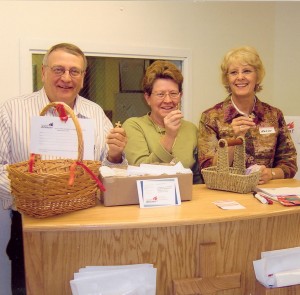 Download the September 2020 First Word
Download the July/August 2020 First Word
Download the June 2020 First Word
Guests ~ a special welcome to you! If you are looking for a church home, we encourage you to consider First Lutheran! We love to share the Good News of our Savior and the help that God's Word gives for our everyday lives! We would love to tell you more about our congregation. Please join us again!
Last Sunday's Worship Service ~ should be online as you read this, at www.firstlutheranhelena.org! Our worship will be recorded one Sunday and posted online for your use the next weekend.
"Joyful Expectations" ~ is our Adult Bible Class today, beginning at 9:30 a.m. in the Sanctuary! We'll study and grow together in faith around God's Word in the anticipation of being with Christ and those who have died in the faith. Please join us!
A Memorial Service ~ rejoicing in the grace of God in the life of Mr. Gene Hanson will be held at First Lutheran on Tuesday, September 22, beginning at 2 p.m. Attending this service, sending a card to Jean and her family, giving a memorial gift in Gene's name, and keeping the family in prayer are all good ways to support this dear family at their time of loss.
First Word Articles ~ The deadline for articles for the October issue has been extended and articles are due to Editor Linda Fromm by Wednesday, September 23.
In Our Midweek Worship ~ beginning at 6:30 p.m. on Wednesday, we'll hear a devotion from God's Word, and get a lift for the rest of the week! Please join us!
LWML Divide Zone Fall Rally ~ On September 26 at 9:30 a.m., join us here at First Lutheran for Bible Study, election of Zone Officers, and planning! A free-will offering for Helena Food Share will be accepted.
Next Sunday in Our Live Worship ~ our Epistle (from Philippians 2) speaks of "The joy of being of the same mind, the mind of Christ" which we, baptized believers, have with our gracious God! Join us in our 8 or 11 a.m. services and see what He has in mind for each of us as He reveals it to us through the Good News of His Word and strengthens us through the Sacrament!
Our Elders ~ are ready and able to help. Their names and phone numbers are: Rick Northrup – 422-7319; Marty Baumann – 442-8114; Allen Keim – 459-0877; and Brian Buhr – 449-9961.
A Truly Gifted Person ~ is needed in our church office, to serve as our Administrative Assistant! Does that sound like you or someone you know? Contact Pastor or the church office for a position description or further information and please keep our efforts in filling this position in your prayers.
People Need Our Help ~ (inside and outside the congregation)! In Christ's Name, let's tell of His love for us at all times and bring God's mercy to help meet the needs in our congregation and beyond, as God allows. If you know of folks needing our help, give us a call!
Please Continue Your Good Stewardship ~ through your tithes and offerings so that we may continue to minister to our congregation and communities! You can return your offering by mail or drop it by the office or in our safe and secure mail box on the parking lot side of the building. You can also give online (www.firstlutheranhelena.org).
First Lutheran School ~ has begun and we had a wonderful first week of preschool and pre-kindergarten classes. If you want to know more, please contact Sue Taylor @ 406-442-6913 or the church office. Your prayers and support are appreciated.
The Yards Look Great! ~ Thanks to Tom Smith for your work this week on our turf and in God's great sunshine!
On the Lutheran Hour ~ "I Stand at the Door" by Speaker, Rev. Dr. Michael Zeigler. Jesus is the Guest who will become the Host for all who trust in Him. This is part of a new series, "Households of Faith" (Luke 24:13-35). Tune in next week: "Room at the Table." The Lutheran Hour may be heard Sundays on Christian Satellite Network, 91.1 FM at 8 a.m.
Life Thoughts in the Church Year ~ The Apostle St. Paul must have felt like a burden and better off dead (Philippians 1:21). Persecution caused him almost constant pain. Imprisoned in Rome, perhaps awaiting execution, he only ate, bathed, and was clothed at someone else's pleasure. Yet though he couldn't work, God made him a witness who blessed untold multitudes throughout history (Philippians 1:24). And what great worth and purpose likewise shines in our lives even when confined to hospital beds or completely incapacitated!
Please Pray For ~
+ Those Needing God's Help and Healing ~
+ Those Caring for those Affected and Afflicted ~ by the coronavirus, financial worries, violence in our cities, and so many other challenges of this time of epidemic at home and abroad, that God would especially watch over them and deliver them.
+ Our New Pre-School and Pre-Kindergarten Ministry ~ especially our Director – Sue Taylor, and our Teacher – Lori Radtke, and our students as they begin their academic year this week that each one will grow in faith in Jesus and in the knowledge of the truth.
+ Every Member of Our Congregation ~ and every member of the family of Christ that
God would continue to form us into a joyful gospel partnership!
And, Praise God for ~
+ The Unique Opportunities He Gives Us ~ to share the His love in all sorts of ways during these interesting times, in the family of God and beyond, in word and deed to share God's care and cures!
+ Helping Us to Get through these Challenging Epidemic Days ~ with the sure hope He gives by His grace and in His Word!
+ The Joy He Gives Us In Christ ~ and that we share as partners in the Good News of the Gospel!