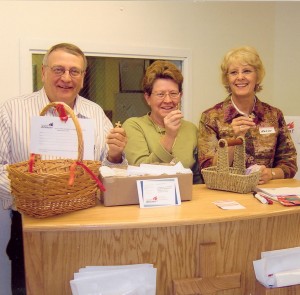 Download the June 2020 First Word
Download the May 2020 First Word
Download the April 2020 First Word
Guests ~ a special welcome to you! If you are looking for a church home we encourage you to consider First Lutheran! We love to share the Good News of our Savior and the help that God's Word gives for our everyday lives! We would love to tell you more about our congregation. Please join us again!
"Faith that Sees through the Culture" ~ is our newest Adult Bible Class, meeting today, beginning at 9:30 a.m. in the Sanctuary! We'll study and grow together in faith and fellowship around God's life-giving, life- encouraging Word.
Celebrate Independence ~ in our Midweek Break Worship beginning at 6:30 p.m. on Wednesday! Patriotic hymns, a devotion based on God's liberating Word, and the Sacrament of Holy Communion will be features of our worship this week!
This Sunday's Worship Service ~ will be online, later this week, at www.firstlutheranhelena.org! In upcoming weeks our Sunday worship will be recorded one week and posted online for use the next weekend.
God's Gift of Freedom ~ will be the focus of our divine worship next Sunday! Celebrate the 4th of July (on the 5th) in our 8 or 11 a.m. services and thank God for the blessings of our nation and His freedom (which we too often take for granted), but which He pours out to us for our good!
The Study of God's Word ~ while at home will help strengthen our faith during this season of pandemic. Some outstanding materials include: Portals of Prayer, My Devotions, Today's Light, and our Lenten devotion booklets. Online resources available are: free Sunday School lessons and
more at www.cph.org; Bible studies and more at www.lwml.org, www.LHM.org, www.issuesetc.org; and a variety of LCMS resources at www.kfuo.org and www.LCMS.org.
People Needing Our Help ~ (even outside the congregation) give us the opportunity to serve in Christ's Name while we tell of His love for us at all times! We want to continue to bring God's mercy to help meet the needs in our congregation and beyond, as God allows. If you know of folks needing our help, give us a call!
Our Elders ~ are "on-call" to help now and in the days to come. Here are their phone numbers: Allen Keim – 459-0877; Brian Buhr – 449-9961; Rick Northrup – 422-7319; Joel Ebert – (402)-440-8668; and Marty Baumann – 442-8114.
Please Share the Love of God ~ with those you know who have needs, especially those who are older and who have special vulnerabilities! Be creative! Have fun! Send a card! Make a call! We've been blessed to bless!
Thank You for Your Generous Tithes and Offerings ~ which support First Lutheran Church and School and enable us to minister to those in our congregation and communities as the pandemic continues and always! You can return your offering by mail or drop it by the office or in our safe and secure mail box on the parking lot side of the building. Online simple and secure giving is available at the website www.firstlutheranhelena.org.
God Will Provide A Cure ~ for our physical and financial needs according to His promises in His Word! Nothing, (even a miracle solution) is beyond Him – our Great Physician and Caregiver of our life and soul! Please keep praying for His mercy to us and to people across the world.
Vacation Bible School ~ is scheduled August 3th-7th. Registration is Open! You can pick up a registration form in Ziegler Hall or you can register online! The link is on our website! We will be limiting the number of children this year and practicing proper guidelines to keep the children safe. If you are interested in volunteering please contact Kate or Bridget!
Lawncare ~ The trustees are asking for volunteers to help with the lawncare this spring and summer. If you or someone you know would like to volunteer the sign-up sheet is in Ziegler hall on the bulletin board! Thank you to the Taylors for the gorgeous flowers they have planted!
D.Pare's Things I Believe ~ There is always, always, always something to be thankful for.
On the Lutheran Hour ~ "Practice Makes Perfect" by Rev. Dr. Michael Zeigler. When we want something to be perfect, we practice it over and over until it becomes part of us. In the Sermon on the Mount, Jesus encourages His followers to practice being perfect, because God already sees them that way, through faith in Christ. (Matthew 5) Tune in next week: "Unhelmed" The Lutheran Hour may be heard Sundays on Christian Satellite Network, 91.1 FM at 8 a.m.
Life Thoughts in the Church Year ~ Jesus says, "I have not come to bring peace, but a sword" (Matthew 10:34b). Advocating the sanctity of life may mean living on that edge. Of course, Gospel grace and forgiveness aren't for slaying adversaries but setting captives free. It sometimes feels like merely fetching refreshments (Matthew 10:42), but the reward of Gospel-motivated voices For Life is receiving even the least of these neighbors as treasures.
Please Pray For ~
+ Those Needing God's Help and Healing ~
+ Those on the Front Lines of Caring ~ for those affected and afflicted by the coronavirus, financial worries, and so many other challenges of this time of pandemic at home and abroad, that God would especially watch over them and deliver them.
+ A Cure ~ for the viruses we face (physical and fiscal), and relief from our sicknesses, fears and worries, according to His good will for us in Jesus!
+ Our Pre-School and Pre-Kindergarten Ministry ~ and those planning for our upcoming academic year, as well as people whom God will move to lead and to teach our students.
+ Each of Us ~ that we may see that, by God's amazing grace in Jesus, our Savior, our life is part of God's greater story!
And, Praise God for ~
+ Those Who Share the Love of God ~ in all sorts of ways, in the family of God and beyond, in word and deed to give care and a cure!
+ His Mighty, Saving Word of Hope and Promise ~ helping us each to get through these pandemic days, with the sure hope He gives by His grace!
+ Using Our Lives ~ and the gifts He has given each of us in our Baptism in the unfolding of His kingdom!