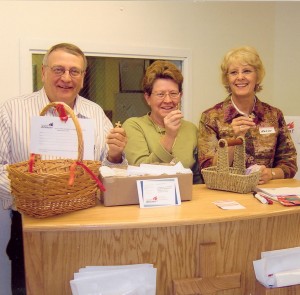 Download the September 2021 First Word
Download the August 2021 First Word
Download the June 2021 First Word
Welcome to Worship This Morning! ~ God calls us to "put on" His armor and to prepare for combat in this world of sin. More than that, He promises to deliver us, through His Son, Jesus Christ! Thank you for joining us on the battle field to celebrate our victory in Christ!
Let's Pray as We Begin ~ Victorious Savior, send forth Your Spirit among us to bless us through Your gifts of Word and Sacrament. Make us ready to stand strong in faith in You before a world ready and willing to cancel and defeat us! In Your Name we pray!
Our Mission ~ is sharing God's Word with everyone, everywhere!
The Sacrament of Holy Communion ~ is celebrated in our worship today! We believe that Scripture teaches that the Lord's Supper is a precious gift of God in which Christ gives us His true body and blood (in a miraculous way), together with the bread and wine, for the forgiveness of our sins and the strengthening of our faith. Because the Bible teaches that this Sacrament may also be spiritually harmful if misused, and that participation in the Lord's Supper is an act of confession of faith, we ordinarily commune only those who have been instructed in the teachings of our church and who have confessed their faith in these teachings. Before communing, anyone who has questions or doubts or holds other beliefs concerning Holy Communion is asked to speak with one of our pastors or an elder. White grape juice is available on the individual cup trays for those with allergies to alcohol and other special needs. Please see an elder or usher before worship if you need a gluten-free wafer for the Sacrament.
Our Current Seating-Plan for Worship ~ allows for: open-seating (with no "closed" pews in the front of the Sanctuary) / distance-seating (with "closed" pews in the back). Our goal is to work toward the "old" normal seating carefully and soon.
We Welcome You to the Communion Rail ~ to receive the Body and Blood of Jesus with all God's blessings He gives in this sacred meal!
Noah: The Ark ~ is our lesson for today in our Sunday Adult Bible Class in the Fellowship Centre. Join us this morning at 9:30 a.m.ish as we consider God's Word and view scenes from Kentucky: The Creation Museum and Ark Encounter!
The School Advisory Committee ~ will meet Tuesday, August 31, at 5:15 p.m.
The Dorcas Quilters ~ will begin their fall/winter quilt sewing beginning September 1 at 9 a.m.
Our Midweek Pot-blessing Meal ~ begins at 5:30 p.m. on Wednesday! Bring a side dish or dessert to share to accompany the fried chicken and beverages which will be provided! What a time of fellowship and good food you will have with your brothers and sisters in Christ!
Our Thanks for the Food and Service ~ to Terry and Walt, Caleb and Nellie Wareham and Lisa Tullis, who prepared, served, and cleaned up after our Midweek Supper this past Wednesday! If you can help with an upcoming Midweek Supper and / or desserts for a meal, please sign up on the sheet in the kitchen.
The Sacrament of Holy Communion ~ and a devotion built on God's Word will give you a spiritual lift in our midweek break, at 6:30 p.m. this Wednesday. Please join us!
God's Gift of Work? ~ Yes, indeed, the opportunity to use the strengths and special abilities God gives is a gift from our gracious God. Please join us in celebrating work, all kinds of work, beginning at 8:15 or 11 a.m. next Sunday! You'll be blessed!
Back-to-School Night ~ Join us for Back-to-School Night on Monday, September 6, from 6 to 7 p.m. Let's make our students and families feel welcome as part of our church and school community. Thank you for your support as we reach out to spread and teach the message of God's love!
Please Save these Confirmation Dates! ~ Orientation: September 8; First Day of Classes: September 15. To register or if you have any ???: please call Pastor Miller.
First Lutheran Kids, Youth, and Friends ~ Come grow your faith in a new year of Sunday School! All children ages preschool through 12th grade are welcome. We will all meet in the basement chapel at 9:45 on September 12 to greet new and familiar faces and meet your teachers. If you'd like to lend your talents to the children of FLC, please call or text Darcy Goodson 581-5768 or Tara Mercer 438-3402.
The High School Bible Class ~ will be starting class on September 12 with Topical Studies considering questions like- How do I make life decisions? Is anger bad? Is taking risks okay? How can I make peace? The class will meet in the basement Youth Room at 9:45 a.m. Contact Rick Northrup for more information, (406) 422-7319.
Helena Food Share ~ is once again taking food donations. The Board of Human Care will be collecting items, and the Food Share item for October is Peanut Butter! If you would like to make a donation, your items may be placed in the labeled boxes in Ziegler Hall.
Garage Sale ~ Mark your calendar for Saturday, September 25 and please bring all of your unwanted items for the sale after 7 p.m., September 22, or from 8:30 a.m. to 6 p.m. on Thursday, September 23, and Friday, September 24. Your help is needed during the setup on Thursday and Friday, and during the sale on Saturday. Please sign up on the easel board in the fellowship hall as soon as possible! Thank you – The Board of Human Care.
Lost and Found? ~ There are a number of lost and found items in the totes under the mailboxes in Ziegler Hall, and also some coats hanging back in the Sanctuary. If you believe that any of these items may be yours, please check out the boxes and pick them up. Items not picked up by September 22 will be put in the Garage Sale!
First Lutheran Church 135th Anniversary Planning Committee ~ In 2022, our gracious God will have showered His blessings on this congregation for 135 years! We would like to do something very special to celebrate that anniversary. If you would like to help with the planning, please let Susan in the office know. You may call the office at (406) 442-5367, or send an email to churchoffice@firstlutheranchurch.org. Thank you!
Sanctuary Cleaners ~ We are in need of Sanctuary volunteer cleaners for the remainder of 2021. This is a very important job that is necessary to keep our Sanctuary spick and span! Everyone that signs up is in a rotation every 2-3 months, and we would like to begin the week of August 1st. It doesn't take up a lot of time and the more people we have sign up the less you have to do it. The sign-up sheet is in the Church Office.
Volunteers for Yardwork and Groundskeeping ~ are needed to finish out the summer (September and first part of October) this year. The sign-up sheet/calendar is on the stand next to the Sacristy door in Ziegler Hall. If you are new and have not been trained on the new lawn mower, please contact Dave Kraft at (406) 299-0358.
Thank You for Giving Your Gifts and Tithes and Offerings ~ to our Lord and His Church in person in our worship services, online at www.firstlutheranhelena.org, by mail, by dropping it off in the office, or by placing it in our safe and secure mailbox on the parking lot side of the building. Your good stewardship continues to enable us to minister to our congregation and communities in response to God's love!
Lutheran World Relief ~ The Dorcas Circle ladies are once again collecting school supplies for LWR. Needed are spiral notebooks (70 sheet), rulers, pencil sharpeners, and ballpoint pens (black or blue). You may leave your items in the box labeled 'LWR – School Supplies' in the Ziegler Hall. Thank you!
On The Lutheran Hour Next Sunday ~ "Living, Mighty, Active Faith" Speaker: Rev. Dr. Michael Zeigler An elephant is a living, mighty, active thing. So is the faith of Jesus. (Isaiah 35:4-7) The Lutheran Hour may be heard Sundays on Christian Satellite Network, 91.1 FM, at 8 a.m., and on Sirius XM 131, Family Talk.
A Life Quote from Lutherans for Life ~ "We may be in different roles in a child's life-from parent to teacher to uncle-but we can still help guide and form children's values. If we work with their natural tendencies and individual personalities, we can help them see how and why God values life at all stages. They will then move on into their teen and adult years with that foundation which will help them make decisions and continue to develop their values as they grow and mature." Stephenie Hovland, author and teacher – A Life Quote from Lutherans For Life o lutheransforlife.org
Please Pray For ~
+ Those Needing God's Help and Healing ~
+ First Lutheran School ~ for God's blessings as we make final preparations for the upcoming academic year.
+ Relief from Fires, and Heat, and Drought ~ across Montana and the Western United States, according to His good will and pleasure for us, His people.
+ All Who are In the Combat Zone ~ standing up and speaking out for faith in Jesus Christ and for the protection of the armor of God for the battle for God's Church and the spreading of the Gospel.
And Praise God For ~
+ The Unique Opportunities He Gives Us ~ to share His love in all sorts of ways during these interesting times, in the family of God and beyond, in word and deed to share God's care and cures!
+ The Blessed Relief ~ He is providing, in answer to our prayers, from the smoke and heat and resulting drought, by His mercy, through cooler temperatures and rain.
+ The Victory He Gives ~ in our conflicts with the world, satan, and our own sinful flesh, through His Word and Sacraments, and our witness and that of our fellow believers in Jesus!
Our Thanks to God ~ and to those who respond to God's great love, in service to our Lord and to us this Sunday, August 29:
Musicians ~ Shari Miller
Elders/Communion Assistants ~ Walter Wareham, Brian Buhr
Lectors ~ Lisa Tullis, Cheryl Brown
Ushers ~ Cliff Ulmer, Wally Smith, Larry Laposky, Tom Smith
Children's Message ~ Kate Johnson
Financial Aides ~ Tammy Anderson, Larry Laposky
Altar Guild ~ Nancy Kraft, Leah Ellwein