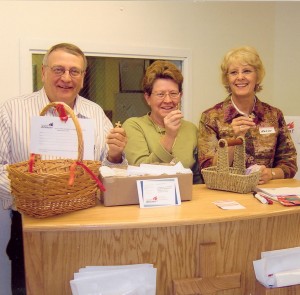 Download the September 2023 First Word
Download the August 2023 First Word
Download the June 2023 First Word
Our Congregation's Mission ~ is sharing God's Word with everyone, everywhere!
"The End Times" ~ is our new focus and topic for Adult Bible Class, beginning today at about 9:30 a.m. with coffee and other delectable goodies. In upcoming weeks, we'll unpack what God's Word has to say about the Millennium, the Rapture, and Eternity. Please join us as we begin this new study!
A New Quarter of Sunday School ~ starts today, September 10, for pre-school to high school aged children and young adults. We start at 9:45 a.m. in the downstairs chapel.
High Schoolers ~ Join our weekly Bible study today at 9:45 a.m. in the Basement Youth Room. Our first focus will be a deep dive into the creation events of Genesis. What about the claims of mainstream science?
Confirmation Classes ~ first day will begin on September 13. Please mark your calendars. For more information, GUAC (give us a call) at 442-5367.
First Lutheran Youth (FLY) ~ will start our Wednesday afternoon sessions on September 13. We meet every week that there are Confirmation Classes. We will plan to have snacks, play games, complete Bible studies, do servant events, and grow in our faith. At our first meeting, we will talk about scheduling and planning our special events for this year.
Chancel and HIS Kids! Choirs ~ will resume rehearsals on Wednesday, September 13. HIS Kids! meet at 5:15 p.m. and Chancel Choir meets at 7:15 p.m.
A Midweek Supper ~ will be served Wednesday (September 13), beginning at 5:30 p.m. in the Fellowship Centre. Please join us for prayer, faith talk (along with other conversation), good food, and fellowship!
Get a Midweek Lift to Your Week ~ Wednesday at 6:30 p.m. and a quiet repose and beginning to your night as we speak to God in prayer and praise, and He speaks through His Word! Please join us for worship. You'll rejoice that you did!
"Let's Revel and Rejoice …" ~ a pastor once proclaimed, when speaking about being forgiven and about forgiving! We'll have that very opportunity in our Divine Worship next Sunday at 8:15 and 11 a.m. when we hear the Good News and receive the Sacrament of Holy Communion. That's powerful stuffe for real life from the hands and heart of our merciful and gracious God!
First Lutheran School ~ is up and running at full capacity, with two full classes this year. Miss Lori is teaching the PreK class and Miss Shannon is teaching the Get Set class. We are looking forward to another wonderful, God-filled year. We would love for you to join us as a volunteer in our classes, donate snacks for our students and pray for a productive school year. We love our congregation and thank you for all the support that you provide to us. Thank you for your continued prayers for our school, staff, students, and their families.
Thanks to ~ Hanna Hollatz who set up, and cleaned up our Midweek Pot-Blessing meal last Wednesday. If you can help with an upcoming Midweek Supper and / or desserts for a meal, please sign up on the sheets in the kitchen.
Food Share Items ~ In August, First Lutheran donated 30 lbs. of food. Needed for the month of September are rice and beans. Please place any donations in the box under the mailboxes in Ziegler Hall. All donations are greatly appreciated. Thank you.
On The Lutheran Hour Next Sunday ~ "Pure Michigan and the Problem of Praise" by Lutheran Hour Speaker Rev. Dr. Michael Zeigler. People praise that which they find laudable, valuable, beautiful. But when does praise become a problem? (Psalm 103) The Lutheran Hour may be heard Sundays on Christian Satellite Network, 91.1 FM, at 8 a.m., and on Sirius XM 131, Family Talk.
Lutherans for Life ~ "God has taken away your sins. He has changed your heart. He gives you the ability to put yourself last so that you can humbly serve others. That's greatness and a great life in God's eyes. That humble serving attitude values and serves every life whether that life is a few cells old or a gene short of worldly greatness." Rev. Peter Sulzle, St. John Evangelical Lutheran Church, Redwood Falls, Minnesota – A Life Quote from Lutherans For Life o lutheransforlife.org.
Please Pray For ~
+ Those Needing God's Help and Healing ~ DeeDee Spellman, Nora Keim, Donna Pare, Shirley Runge (Kris Basinger's mother), and other members and friends of our congregation and school dealing with struggles of body and soul!
+ His Love ~ at just the right time, for our world, our nation, our church, each of us, for we all need it!
+ God's Protection, Deliverance, and Merciful Care ~ for people around our nation and across the globe in these days, weeks, and months of crisis and danger as well as in our times of hope and celebration in Christ our Savior!
+ Every One of Us ~ that we may rally around God's powerful Word, studying with our fellow believers or alone, to receive the blessed gifts of faith and strength and hope and life that God promises to those who continue in His Word!
And Praise God For ~
+ Laying on Our Hearts ~ a deep concern for lives in danger in our nation and around the world through each moment of each day.
+ The Tithes and Offerings and Gifts ~ He grants us, our fellow-members, and friends for the mission and ministries we carry out together, to bless others in Jesus' Name!
+ Gifting Us with His Life-Changing Word ~ to tell and teach to others (everyone, everywhere) but also to study and apply to our own lives that we may grow in knowledge and strength and faith in our Lord Jesus Christ, our Savior!
Our Thanks to God ~ and to those who respond to God's great love, in service to our Lord and to us this Sunday