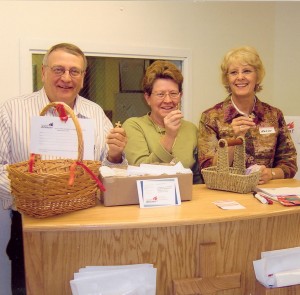 Download the June 2020 First Word
Download the May 2020 First Word
Download the April 2020 First Word
Guests ~ a special welcome to you! If you are looking for a church home we encourage you to consider First Lutheran! We love to share the Good News of our Savior and the help that God's Word gives for our everyday lives! We would love to tell you more about our congregation. Please join us again!
Worship with Us this Wednesday ~ beginning at 6:30 p.m.! Although there will NOT be Midweek Suppers (yet), the Wednesday evening service will be devotional services (like before the covid19 outbreak in March). God's Word will give you a lift over the midweek hump, to help make it through the rest of the week.
Worship with Us on Sundays! ~ Our interim schedule times have CHANGED! We are holding live services in our Sanctuary at 8 and 11 a.m., and online any time @ www.firstlutheranhelena.org. Services on Sundays will be different than our Wednesday worship beginning this week!
Sunday Adult Bible Study Returns ~ today, beginning at 9:30 a.m. in the Sanctuary! We'll learn more about the amazing work of the Holy Spirit through the Good News about Jesus which the early believers spread to the four corners of the world and through which God turned the world "upside down." Please bring your Bible and your curious heart and join us as we look at Paul's Missionary Journeys in Acts.
Sunday School, Bible Studies, and Some Other Activities ~ will be beginning again at our First Lutheran Church building! Please keep reading Pastor's Updates, or check us out online @ www.firstlutheranhelena.org, or call us in the church office (442-5367) for more details and important information!
Let's Celebrate Coming Back to Church for Worship ~ this week, with LCMS congregations across the nation as they begin worship from their sanctuaries! Please join us next Sunday @ 8 or 11 a.m., or @ www.firstlutheranhelena.org.
The Sacrament of Holy Communion ~ Pastor Miller will continue to be available to celebrate the Lord's Supper and for prayer and to visit with you privately and in small groups at the church. Please call the church office (442-5367) or Pastor Miller (431-8828) to set up a time and place.
Resources for Prayer and the Study of God's Word ~ while at home. Some outstanding materials include: Portals of Prayer, My Devotions, Today's Light, and our Lenten devotion booklets. Online resources available are: free Sunday School lessons and more at www.cph.org; Bible studies and more at www.lwml.org, www.LHM.org, www.issuesetc.org; and a variety of LCMS resources at www.kfuo.org and www.LCMS.org.
If You Know of People Needing Help ~ (even outside the congregation) please let us know! We want to continue to bring God's mercy to help meet the needs in our congregation and beyond, as God allows. Give us a call!
Our Elders ~ continue to be available to help during the days to come. Here are their phone numbers: Marty Baumann – 442-8114; Brian Buhr – 449-9961; Rick Northrup – 422-7319; Joel Ebert – (402)-440-8668; and Allen Keim – 459-0877.
Found Any New Ways to Share the Love of God ~ with those you know who have needs, especially those who are older and who have special vulnerabilities? Be creative! Have fun! Send a card! Make a call! They'll be blessed (and you will too)!
Your Tithes and Offerings ~ support First Lutheran Church and School and enable us to teach and preach and care for those in our congregation and communities as the pandemic continues! You can return your offering by mail or drop it by the office or in our safe and secure mail box on the parking lot side of the building. Online simple and secure giving is available at the website www.firstlutheranhelena.org.
Please Keep Praying for A Cure ~ for our physical and financial needs according to His promises in His Word! Nothing, (even a miracle solution) is beyond Him – our Great Physician and Caregiver of our life and soul! Please keep praying for His mercy to us and to people across the world.
Save the Date! A choir end-of-the-year picnic for the Chancel and HIS Kids! choirs will be held on Friday, June 19, at 5:30 p.m. at the church to celebrate your achievements throughout the year. Watch for further details.
Accountant Wanted – If you have accounting experience and would like to be the Accountant for First Lutheran Church please call Wally Smith at 449-2729 or Richard Bridegroom at 459-8095. This is a paid position.
Lawncare – The trustees are asking for volunteers to help with the lawncare this spring and summer. If you or someone you know would like to volunteer the sign-up sheet is in Ziegler hall on the bulletin board! Thank you to the Taylors for the gorgeous flowers they have planted!
The LWML Montana District Victory Celebration (Convention) ~ has been postponed until July 17-19 in Billings. Please see updated information in the Spring issue of the Montana Missive found in the foyer at church. If you haven't registered, please find updated registration forms and join us! In addition, the Spring Quarterly is also available.
D.Pare's Things I Believe ~ The more you promise God and celebrate your life there is more in life to celebrate.
On the Lutheran Hour ~ "An Undeserved Salute" by Rev. Dr. Michael Zeigler. "Blessing is a condition that's true even if you're not completely conscious of it or even if you don't fully appreciate it. Only God can bless in this sense. Jesus, sitting in God's spot on the mountain, speaks for God as the Son of God and He blesses." (Matthew 5:1-16) Tune in next week: "What You're Getting Into" The Lutheran Hour may be heard Sundays on Christian Satellite Network, 91.1 FM at 8 a.m.
Our Montana District LCMS Camp ~ Due to the Covid 19 crisis the Red Lodge Summer Camp will be cancelled. This information is coming to you as soon as possible so that families can make their summer plans. The group from whom the camp is rented is considering not making it available this year. Even if the camp facility is open, it is impossible to practice social distancing and still have a kids camp. If the camp is opened we will offer a family camp on the weekend of June 19-21. Families will be able to assume the responsibility for the risk of staying together in cabins. We will inform our congregations about this as soon as possible. Thanks for your understanding.
Life Thoughts in the Church Year ~ God declares humankind embodies His own image (Genesis 1:27). He doesn't extend this privilege to the great beasts, the mountaintops, galaxies, or the angels themselves, but even the tiniest offspring of Adam and Eve-every "male and female"-has the honor. How magnificent it is when our witness to it as adults matches that of "babies and infants" (Psalm 8:2)!
Please Pray For ~
+ Those Needing God's Help and Healing ~
+ Those on the Front Lines ~ caring for those affected and afflicted by the coronavirus, financial worries, and so many other challenges of this time of pandemic at home and abroad, that God would especially watch over them and deliver them.
+ The Much-Needed (perhaps even miracle) Cure ~ for the deadly viruses we face (physical and fiscal), and to grant us relief from our sicknesses and our fears and worries, according to His good will for us in Jesus!
+ Our Newly Forming Task Force ~ to help develop our new Pre-School and Pre-Kindergarten ministry for our upcoming academic year!
+ Our Congregation and School ~ as we meet today to move ahead in mission and ministry by considering our spending plan and electing leaders!
+ Every One of Us ~ that we may own the mystery of the Holy Trinity: Father Son and Holy Spirit and share our amazement in our mighty God with others!
And, Praise God for ~
+ Those Who Work to Give Care and a Cure ~ in the family of God and beyond, in word and deed sharing the love of God!
+ His Mighty, Saving Word of Hope and Promise ~ helping us each to get through these pandemic days, with the sure hope He gives by His grace!
+ Brian, Ellie, Arthur, and the Petersons (of Tempest Technologies) who are enabling us to get His Word out through the weekly recorded worship services found on our congregation's website!
+ Being Bigger and Better ~ than our minds can comprehend and than our problems and concerns can trouble us, by His grace and mercy in Jesus Christ.