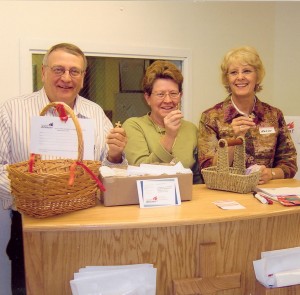 Download the June 2021 First Word
Download the May 2021 First Word
Download the April 2021 First Word
"How Does Your Garden Grow?" ~ asks our Gospel this morning (Mark 4:26-34). Learn, not only about your garden, but, more importantly about God's Kingdom and how it will grow to be a blessing for each of us and so many, many more!
Guests ~ a special welcome to you! If you are looking for a church home, we encourage you to consider First Lutheran! We love to share the Good News of our Savior and the help that God's Word gives for our everyday lives! We would love to tell you more about our congregation. Please join us again!
Our Current Seating-Plan for Worship ~ allows for: open-seating (with no "closed" pews in the front half of the Sanctuary) / distance-seating (with "closed" pews in the back half). Our goal is to work toward the "old" normal seating carefully and soon. Please feel free to use the Lutheran Service Book during the service and please return it to the basket in the entry-way as you leave!
Topical Bible Studies and Discussions ~ will be our curriculum for the summer in our Sunday morning Adult Bible Class, today at about 9:30 a.m. (with coffee and fellowship) in the Fellowship Centre. What a great time to begin studying God's Word with your First Lutheran friends!
The High School Bible Class ~ will meet today at 9:45 a.m. today as they continue to study Hebrews.
The Board of Elders ~ will meet this Monday, June 14, at 6:30 p.m.
The Mission and Ministry Council ~ will meet this Tuesday, June 15, at 5:30 p.m.
The Board of Human Care ~ will meet Wednesday, June 16, at 5:30 p.m.
A Midweek Supper ~ will be served Wednesday, beginning at 5:30 p.m. in the Fellowship Centre. If you would like to prepare (and serve, and help clean up after) a Midweek Supper and / or desserts for the meal, please sign up on the sheet in the kitchen!
"Those Bible People were Real Characters!" ~ is the title of some of our Midweek Worship Services this summer. Join your fellow-believers in Christ as we learn about the folks in the Bible and ourselves, each Wednesday, beginning at 6:30 p.m. This Wednesday our character is a woman whose heart was opened to believe in and serve Christ, her dear Savior!
The Youth Board ~ will meet Wednesday at 7:15 p.m.
The Young Adult Fellowship Group ~ will meet this Thursday evening, June 17, at 6:30 p.m. This month they will be finishing up with a study on Malachi.
Summer Office Hours ~ Effective June 18, the Church Office will close at 1:00 p.m. on Fridays during the summer.
Sunday School ~ "The Praying King" tells the account of Hezekiah. When Hezekiah becomes king over Judah, he removes the altars and idols. Having conquered Israel, the king of Assyria attacks Judah, mocking Hezekiah and God. Join us next Sunday, June 20, at 9:30 a.m. to hear how Hezekiah appeals to God to protect His people, and how God responds!
A Memorial Service ~ praising and thanking God for His gracious work in the life of Meta Spaulding is being planned for Saturday, July 17, beginning at 11 a.m. Please mark your calendar and save the date, if you would like to attend!
Help is Needed ~ to provide a fellowship meal for Meta's memorial service. If you can help in any way, please contact us in the church office (ASAP, please)!
Ushers Still Needed! ~ As we continue to work toward the 'new normal' and more people are joining us on Sundays, it would be great to have additional ushers. If you are interested in assisting with this important job, please speak with either Cliff Ulmer or Wally Smith or contact us (442-5367 or www.firstlutheranhelena.org).
Our Live Worship Services ~ can be viewed online at www.firstlutheranhelena.org on the weekend after we hold them in our Sanctuary! Our many thanks to Tempest Technology (Shawn and Lisa Peterson) and Brian Buhr for the hours they give to make this available week after week after week!
Thank You for Giving Your Gifts and Tithes and Offerings ~ to our Lord and His Church in person in our worship services, online at www.firstlutheranhelena.org, by mail, by dropping it off in the office, or by placing it in our safe and secure mailbox on the parking lot side of the building. Your good stewardship continues to enable us to minister to our congregation and communities in response to God's love!
On the Lutheran Hour Next Sunday ~ "Clearly Christian: Spiritual" Speaker: Rev. Dr. Michael Zeigler God is above all, but that doesn't mean material "stuff" is somehow beneath Him. Dr. Michael Zeigler talks about the unique nature of Christian spirituality. (Genesis 1:31) The Lutheran Hour may be heard Sundays on Christian Satellite Network, 91.1 FM at 8 a.m.
A Life Quote from Lutherans for Life ~ "It's a terrible thing to see any life that is used and abused instead of being protected and cared for. The value of life should not be based on the benefits it can offer. So we pray to the Lord to move all people to value and appreciate all life as God's gift." Rev. Peter Sulzle, St. John Evangelical Lutheran Church, Redwood Falls, Minnesota – A Life Quote from Lutherans For Life o lutheransforlife.org
Please Pray For ~
+ Those Needing God's Help and Healing ~
+ Nancy and Greg Bowe ~ and others grieving the death of loved ones, for the comfort and hope that God alone can and will give.
+ Each of Us ~ as, by God's grace, we adjust to these "post-covid times" and attempt to return to the "olde normal" of the days before the pandemic hit.
+ We Who are God's People ~ for enduring commitment to hearing and learning and sharing God's life-giving Word about Jesus, that His Kingdom and our garden will grow!
And Praise God For ~
+ The Unique Opportunities He Gives Us ~ to share His love in all sorts of ways during these interesting times, in the family of God and beyond, in word and deed to share God's care and cures!
+ Being in Control ~ with His mercy, love and grace, throughout these times when it seemed everything was out of anyone's control!
+ Blessing Our School and FLS Students ~ with dedicated teachers and leaders and helpers throughout this challenging 2020-21 academic year!
+ Growing His Kingdom ~ and our faith and life as His people, and His Church, as He feeds us, and strengthens us, and blesses us with His Word and Sacraments!
Our Thanks to God ~ and to those who respond to God's great love, in service to our Lord and to us this Sunday ~ June 13:
Musicians ~ Shari Miller
Elders/Communion Assistants ~ Dale Young, Marty Baumann
Lectors ~ Abbie Northrup, Linda Fromm
Ushers ~ Cliff Ulmer, Wally Smith, Larry Laposky, Tom Smith
Children's Message ~ Karen Bjornson
Financial Aides ~ Nancy Bowe, Jeannie Hubbard
Altar Guild ~ Nancy Kraft, Leah Ellwein