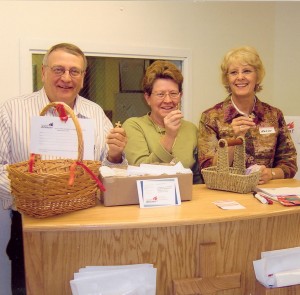 Download the April 2020 First Word
Download the March 2020 First Word
Download the January/February 2020 First Word

Guests – a special welcome to you! If you are looking for a church home we encourage you to consider First Lutheran! We love to share the Good News of our Savior and the help that God's Word gives for our everyday lives! We would love to tell you more about our congregation. Please join us again!
+++ Please Note +++ There will be NO live services or activities scheduled at our First Lutheran Church building for now. Please keep reading Pastor's Updates for more details and important information!
Worship with Us this Holy Thursday and Good Friday – online at firstlutheranhelena.org. We plan to place a Vimeo service there, complete with hymns, lessons, prayers and sermon for you and yours to use at home. Please help us spread the word to others who may be interested in hearing the Word of God during these times and this Lenten Season.
In Our Worship for Easter – (at firstlutheranhelena.org), a journey through a desolate place causes concern. In the midst of a desert, we wonder if we have enough water and food. We know that death awaits the unprepared. A journey through the wilderness is dangerous; but what awaits those who arrive at the other side? New life, a resurrection, a promised land where the Lord provides all good things, all lifegiving and life-sustaining things. These are the blessings that come from God's hand as He brings us out of the wilderness of sin into the paradise purchased by His Son. From the wilderness to the promised land – from death to life – a return from exile!
Resources for Prayer and the Study of God's Word – while sheltering at home. Some outstanding materials include: Portals of Prayer, My Devotions, Today's Light, and our Lenten devotion booklets. Online resources available are: free Sunday School lessons and more at cph.org; Bible studies and more at lwml.org, LHM.org, issuesetc.org; and a variety of LCMS resources at kfuo.org and LCMS.org.
The Church Office – will be open, especially in the mornings this week. Please call the church office (442-5367) before heading to the church to be sure that someone will be there to minister with you or, at least, let you in.
The Sacrament of Holy Communion – Pastor Miller will be available for celebrating the Lord's Supper and time for prayer and to visit with you at the church. Please call the church office (442-5367) or Pastor Miller (431-8828) to set up a time.
If You Need Help in ANY Way – please let us know! We want to continue to bring God's mercy to help meet the needs in our congregation and beyond, as God allows. Give us a call!
Our Elders – will also be a great source of help during the days to come. Here are their names and phone numbers: Marty Baumann – 442-8114; Brian Buhr – 449-9961; Joel Ebert – (402)-440-8668; Allen Keim – 459-0877; Rick Northrup – 422-7319.
Please Make a Phone Call or Send a Note – to those you know who have needs, especially those who are older and who have special needs. What if we called each other just to see how everyone is doing? Isn't that what the Church is all about?
So Many are Generously Supporting the Ministry – at First Lutheran Church and School! Our Ministry will continue in new ways during this pandemic and we are already seeing an increase in the number of needs within our church, school, and communities. You can return your offering by mail or drop it by the office. We are planning to set up a locking mail-box and the ability to return an offering through the website. Watch for that coming soon!
Please Also Pray – that God will see us each through this time of crisis, even as He promises to do. But also that He will give a miraculous cure so that His people can, with renewed vigor and passion, carry out the wondrous work He has given us each to do in and for His kingdom! He will hear and He will answer and we will glorify Him!
The LWML Montana District Convention – has new dates! The convention as been rescheduled for July 17-19, 2020 in Billings. Watch for more details!
Accepting Nominations – The Nominating Committee is accepting nominations for School Board, MMC and Elders. If you wish to be nominated or wish to nominate someone, contact Steve Longsworth or any of the MMC members.
D.Pare's Things I Believe – The fewer the words the better the prayer.
On the Lutheran Hour – "There's Still Time" by Rev. Dr. Michael Zeigler. People can be unreceptive to God's love because they are very bad-or because they think they are very good. (Exodus 11-12) Tune in next week: "Whatever Gets Your Attention Gets You" The Lutheran Hour may be heard Sundays on Christian Satellite Network, 91.1 FM at 8 a.m.
Life Thoughts in the Church Year – Not the form of a superhero. Not a sultan or celebrity. Not pretty, popular, or prosperous. God showed Himself to the world in the form of a servant (Philippians 2:6-7). He gave Himself as peasant, dependent, and embryo to begin with. He selected humble, gentle, fragile, mortal. This makes human life of every age, appearance, and ability precious-elderly, unborn, and the least of these too!
Please Pray For –
+ Those Needing God's Help and Healing
+ The Many Sick – and suffering fellow-members of our congregation and communities, for God's healing and help for our colds, infections, viruses, bacteria, bouts with the flu and other ailments among us.
+ The Family of Bea Jorgensen – as they mourn her death following a prolonged time of sickness at her home, for the comfort, peace and hope that the world cannot give, but that God, by His mercy and grace freely does.
+ God's Miraculous Working – through His people and the gifts He provides, to develop a cure for the deadly viruses we face, and to grant us relief from our sicknesses and our fears and worries, according to His good will for us in Jesus!
+ Every One of Us – that we will turn again to God's promises of His love and care in every circumstance in life, have mercy and compassion on our neighbors "to help and support him in every physical need", and be wise in our personal and public practices to "not hurt or harm our neighbor in his body" (Luther's Small Catechism: The Fifth Commandment and Meaning).
+ Our Lenten Journey to the Cross and the Open Tomb with Jesus – especially through this Holy Week, that we may not be distracted by the news of the day, but that the Good News about Jesus and ALL He has done for us and for our salvation will go out to the hearts of many people who need that precious message.
And, Praise God for –
+ Assuring Us of His Love and Care in Every Situation – because He suffered and died for us on the tree of the cross and opened the way to the tree of life in heaven, by faith in Him.
+ His Powerful Word – which tells us the great story of His love which moved Jesus to go to Jerusalem, and the Upper Room, and Gethsemane, and Calvary where He died for us, and to rise again to life that we, who have faith in Him, may rise!
Worship with Us – at firstlutheranhelena.org!