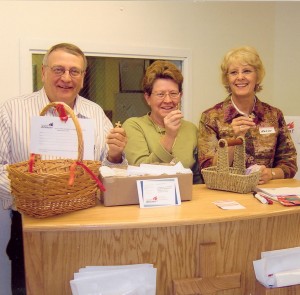 Download the December 2018 First Word
Download the October 2018 First Word
Download the June 2018 First Word
Guests – a special welcome to you! If you are looking for a church home we encourage you to consider First Lutheran! We love to share the Good News of our Savior and the help that God's Word gives for our everyday lives! We would love to tell you more about our congregation. Please join us again!
Our Study of the Hymnbook of the Old Testament: The Psalms – continues TODAY at 9:45 a.m. in the Fellowship Centre! We'll learn about how God speaks to people of all times through these amazing words today, and then begin to look at individual Psalms in the weeks to come! Please join us and "Make a joyful noise to the Lord" as we open God's Word each Sunday! Today's Lesson: Psalms 128 and 130 and ???
Advent Devotions – from Lutheran Hour Ministries and First Lutheran are available! Join your fellow members of the church and school in growing in God's Word through this holy season! Large print copies and copies for friends are available.
Our Midweek Advent Series – "God with Us" continues this Wednesday at 12:10 and 6:30 p.m. Please join us to prepare your heart for a great Christmas celebration of Jesus' birth – and more!
Contemporary Advent Worship – with pianos and guitars is a feature of our worship services next Sunday (8:15 and 11 a.m.). Worship our Savior Who came at Christmas, Who comes into our heart through His Word, and Who is coming again soon in these special worship celebrations!
Undecorate the Christmas Tree Today … for our Developmentally Disabled members! The Board of Human Care has once again decorated the tree with names, and this year's gift suggestion is blankets – new, twin-size, fleece or other warm, washable fabric. We have about 300 friends to provide for-for many of them this will be their only gift. Thank you for always participating in this joyous event!
F.L.Y. News – First Lutheran Youth (F.L.Y.) will be hosting a cookie walk today between services. This fundraiser gives you the opportunity to fill up your plate with Christmas goodies! We are close to having the funds we need to cover the youth and chaperones' expenses for the 2019 National Youth Gathering. Thank you so much for your support!!
The Christmas Worship Service and Dinner – for our developmentally disabled members in Helena will be held Thursday, December 13 at the Gateway Center, at 6:00 p.m. Our Boulder friends will celebrate at the MDC Chapel Tuesday, December 18 at 5:00 p.m. Volunteers are always welcome and needed for these special holiday celebrations. If you would like to be included in one or both of these opportunities, please speak with Lowell Bartels or call the church office, 442-5367.
A Special Word of Thanks – for your prayers and concern and cards following my "heart improvements" and recovering during the past weeks! Your support has been a vital part of God's work of healing in my life and a joy to me and my family. Pas+or Miller
Join the Helena Chamber Singers – as they share the choral "Sounds of Christmas" at Plymouth Congregational Church, 400 South Oakes. Performances will be held on Saturday, December 15, at 7:30 p.m. and Sunday, December 16, at 4:30 p.m. See the poster on the bulletin board for more information.
God's Love Servant Event – On Sunday, December 23rd at 2:30 p.m. we will serve dinner to the residents of God's Love. If you would like to help, there is a list of grocery items needed posted on the bulletin board in Ziegler Hall. You may sign up to bring food and/or meet us at God's Love on the day to help prepare and serve. Thank you!
We Have an Opportunity – to send a 4th year seminarian to the March for Life and the LCMS Life Conference in Washington DC in January, 2019. The student is Carl Wendorff; he is from the Montana District LCMS. Would you like to help? We can make checks to our local chapter, Lutherans for Life, chapter 318, then I will forward all to District President, Rev. Forke. A scholarship from us would be a big help. There is more information on the bulletin board in Ziegler Hall.
Ruth Stelter
Thank You – to everyone who shared dishes at our midweek potluck supper, and to Rachel Blair, Jeannie Hubbard and Jerry Michel for organizing it!
Our Heartfelt Thanks – to our sanctuary cleaning volunteers, Dennis Brown & Carla Cross, for your gracious service to us all! Jean, Gene Hanson & Sandee Riemann are scheduled to serve this week. Thanks for your willingness to help!
The Food Share Items – for December are rice, pasta, instant potatoes. Please place your food donations in the receptacle under the mailboxes in Ziegler Hall.
On the Lutheran Hour Today – "Reality Therapy" with speaker Rev. Dr. Michael Zeigler. The book of Ruth deals with unimportant people and unimportant matters, but deals with them in such a way as to show that God is active in ordinary lives–like yours and mine. Ruth's story became an important part of the story of Jesus. Listening to God's work in her life can rescue us from dead end delusions and bring us into what is most real–a Jesus-centered reality. (Ruth 1-2) Tune in next Sunday: "Redeemer with a Capital 'R'." The Lutheran Hour may be heard Sundays on Christian Satellite Network, 91.1 FM at 8 a.m.
Life Thoughts in the Church Year – from Lutherans for Life. The Gospel of God's grace awakens us to approve what is excellent (Philippians 1:10). Is facilitating a suicide "excellent"? Is experimenting on embryos a "fruit of righteousness"? Is advocating for abortion access "pure and blameless"? These involve ending a life that began by the holy work of God. And even when we cannot foresee how, He will bring it to completion, as sure as Jesus finished His mission, as sure as we ourselves exist. Prayer: Gracious Savior, fill our hearts and throats with Your glory and praise. Amen.