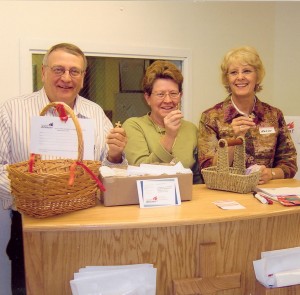 Download the March 2019 First Word
Download the January-February 2019 First Word
Download the December 2018 First Word
Guests – a special welcome to you! If you are looking for a church home we encourage you to consider First Lutheran! We love to share the Good News of our Savior and the help that God's Word gives for our everyday lives! We would love to tell you more about our congregation. Please join us again!
"Restore the Roar: A Study of Amos" – is our current Bible study beginning at 9:45 a.m. today in the Fellowship Centre. As we open God's Word we hear the voice of God sounding like the roaring of a lion and with Amos we find hope in the news of a resurrection. Please join us for this week's lesson: "Upside Down." Next Time – "This is the Night the Lord has Made" Amos 5:18-20.
Today's Sunday School Lesson – is the account of Jesus and the Samaritan woman. In this lesson, we learn that Jesus gives the Spirit, Who cleanses us from sin and unrighteousness in the living water of Holy Baptism. Talk with your children about how sin causes us to have guilt and shame before God. Emphasize that through the water the Word of Holy Baptism all guilt and shame are removed. Discuss, "Jesus comes for all people, no matter what race or color they are. Ordinary water leaves us thirsting for more, but the living water of Jesus, which flows from His Word and the font of Baptism, quenches our spiritual thirst forever."
"This is the Night …" is the title of our Midweek Lenten Service this Wednesday, beginning at 12:10 and 6:30 p.m. Jesus is the Light who breaks the darkness of the sins of the world – and our sin! Join us in our journey to the Cross with our Savior as God restores the roar which overcomes the power of the devil.
Take a Break – this Wednesday (beginning at 5:30 p.m.), for good food and good fellowship in Christ in our Midweek Supper.
Examples from the Exodus – St. Paul cites a number of examples from the time of Moses from the Old Testament Books of Exodus and Numbers in our Epistle for next Sunday (I Corinthians 10:1-3). Join us as we grow from this and the other lessons in our worship next week and as we journey closer to the Cross.
First Word Deadline – is Wednesday, March 20 at 5:00 p.m. Please submit your articles by placing them in the First Word mailbox in the church office, or by emailing them to lindafromm@mac.com.
Our March *O.W.L.S. Gathering – will begin at 11 a.m. on Thursday, March 21! Join us for this color-full event as we grow in faith and enjoy the Christian fellowship of *Older (than 55) Wiser, Loving, Seniors. See your email or a handout for more details.
Susan McCormack – our office angel, aka, administrative Assistant, will be retiring soon. Please plan to attend a reception to honor her on Sunday, March 31, at 9:45 a.m. Plan to stay after the Earlier Service or come early for the Later Service. A short presentation will be followed by cake and an opportunity to shower her with cards and our very best wishes.
Administrative Assistant Position – If you are interested in a highly rewarding praise filled work environment and have a servant minded heart, then we have a great opportunity for you. The position of Administrative Assistant is available with First Lutheran Church. This is a full-time salaried position and includes great benefits. This position will open to the public, beginning tomorrow morning. If you, or someone you know, are interested please contact Pastor Miller for a copy of the job description and submit a resume with cover letter. Please keep us in your prayers as we go through this major change in our administration and ministry.
Lutheran Women in Mission Mite Challenge – If every LWML supporter donates just $5 between now and March 17, 2019, we will reach our 2017-2019 Mission Goal of $2,075,000. Please give your small change to the Mite Box located on the Welcome Center. Thank you!
The Board of Human Care Annual Garage Sale . . . will be held on Saturday, April 27 from 8 a.m. to 1 p.m. Now is the time to set aside your no longer needed items for donation. We will begin accepting donations Thursday and Friday, April 25 and 26. Due to space constraints, we are unable to accept items before that. Please see the April newsletter for more details. We would love to include more volunteers with the set up before and the take down after the sale. Questions? Please speak with Donna Pare or Jeannie Hubbard. Proceeds from this sale are used to assist families and individuals in need within our church and community.
Follow the Leader – Saturday, May 4, 2019 LWML presenters will bring training resources to women and church workers in Montana. We want to equip current and future leaders to continue to share Jesus within their communities and throughout the world. Sessions will be held at Trinity Lutheran Church in Billings and First Lutheran in Missoula. Watch for more information!
Are You a Short-Term Missionary? – The LWML Montana District is sponsoring a short-term mission trip to Dakota Boys Ranch from June 3-6, 2019. All expenses (lodging, housing) will be paid by the district, except your travel to get there. Contact Shari Miller if interested or see the current Montana Missive for details. Maybe we can get a carload to go!
Our Thanks to – the Board of Elders for preparing, serving and cleaning up after our midweek supper!
Our Heartfelt Thanks – to our sanctuary cleaning volunteers, Jean Hanson and Sandee Riemann, for your gracious service to us all! Conrad & Julie Eklund are scheduled to serve this week. Thanks for your willingness to help!
Thank You – to our "secret artist," responsible for the beautiful word cross, which appeared mysteriously (miraculously?) a couple weeks ago!
The Food Share Items – for March are fruit juices. Please place your food donations in the receptacle under the mailboxes in Ziegler Hall.
On the Lutheran Hour Today – "Ba-a-ah," with speaker Rev. Dr. Michael Zeigler. Strikingly, Jesus refers to his people both as "sheep" and as "gods" (Psalm 82). How does that work? (John 10) Tune in next week: "Death Doesn't End the Story." The Lutheran Hour may be heard Sundays on Christian Satellite Network, 91.1 FM at 8 a.m.
Travel to Germany or the Holy Land? – A GERMANY TOUR – Visiting the Oberammergau Passion Play & Luther sites (June 28-July 8, 2020). A HOLY LAND TOUR – Visiting the Biblical sites in Israel & Jordan (November 12-23, 2019) Contact Pastor Darold Reiner, retired LCMS Pastor (in Kalispell): 406-890-1149 or imhis38@gmail.com