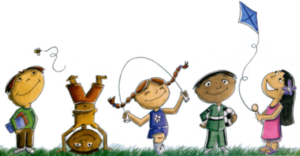 Dear Parents and Students,
Classroom Notes:
SHOW AND TELL SCHEDULE:
Monday – Beckett, Blake
Tuesday – Brayden, Chaysen
Wednesday – Declan, Henry
Thursday – Kaden, Naomi, Zoey
Friday – Parker, William, Marcus
Coming Up!
DRESS UP FOR FUN WEEK:  MAY 23 – 27
Monday= Pajama Day (PJ's, bathrobes, sweats)
Tuesday= Wild Head & Feet Day (Crazy hair, hats and/or crazy socks)
Wednesday= Super Day (Dress like a Super Hero or Super Princess or their magical friends)
Thursday= Pattern Day (Wear stripes, polka dots, checkered, zig zags, or designs)
Friday= Favorite Color Day
May 30= NO SCHOOL!  Memorial Day
Wed, June 8= 10:30 AM End of Year Program with Field Day following.  Family and friends invited!
Friday, June 10= LAST DAY OF SCHOOL!
Learning Goals:
Focus Letter = Review Week
Bible= Paul Is Changed
Bible Verse= "Create in me a clean heart, O God."  Psalm 51:10
Character Building= GENEROSITY- Showing kindness by giving or sharing with another person.  "He who is kind to the poor lends to the Lord, and He will reward him for what he has done."  Proverbs 19:17
Math= Measuring, Directions NSEW
Science= Caterpillars & Butterflies!
SUMMER BIRTHDAYS- If your child has a summer birthday (and we have not yet celebrated at school) please let me know, and we can plan a day to celebrate. Thank you!
Lori Radtke
School: 442-6913 Ext. 19
Lori's Cell: (360) 322-2659 (6 AM to 6 PM)
lradtke@firstlutheranhelena.org
---