GET, SET!
We are almost done with our second full month of school! This week we did some "cooking", making Pumpkin Pie in a bag. We taste tested the pumpkin before adding it to our vanilla pudding and only 3 ended up liking the pumpkin flavor, but we had fun making and eating our treats. We also did finger painting for the first time and Ms. Sue is using our pictures for the large bulletin board in the fellowship hall area, check it out! Our new pattern is AAB, and they are doing great!
Next week our letter will be W. We will be focusing on how God is With us always, following God's Word, Jesus Washes our sins away through Water (baptism), and we have a special place for Worship (chapel).
Some important upcoming events:
Tuesday October 31, Fall Festival Day- Thank you to those who are bringing items for our party – if you haven't been asked (I am trying to ask only a few folks for each special event during the year) and you want to bring something, that is great, but please do not feel obligated. Students may wear costumes (Please no scary costumes and no weapons) Thank you Avram-Fruit/Veggies, Raiden- Sweet snack, Trey- Drinks/cups.  PIZZA lunch will be provided- see enclosed sheet.
November 7– The FIREMEN are coming to our school (Thank you Ms. Lori)
November 10- Pajama day! Do make sure your pajamas are warm enough for outside play, weather permitting.
Show-and-tell schedule:   Monday-Isla/Raiden    Tuesday-Avram/Myles
Wednesday- Colten/Jacie   Thursday- Trey/Wyatt    Friday Isaac/Titus
Reminder! We will be going outside for recess daily unless the weather is too rainy or cold (typically below 20 degrees). Please make sure your child has proper weather gear (gloves, boots, snow pants, coats, etc). On days we cannot go play we are going to practice with various winter wear, especially gloves with fingers. Hats and coats and gloves, Oh My!  Also PLEASE label items with your child's name.
They are welcome to have "school" items that they leave here if that makes it easier for you.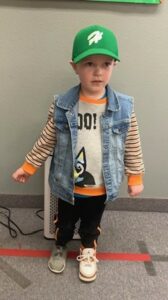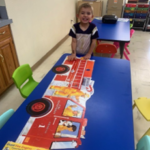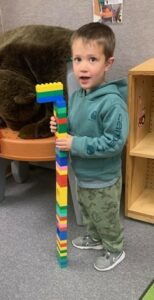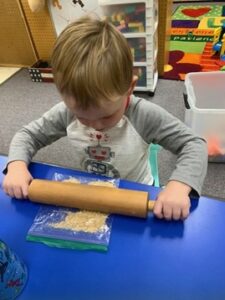 Ms. Shannon
GOD'S BLESSINGS TO YOU!
SCHOOL # (406)442-6913 * SHANNON CELL# (406) 439-3035 * E-MAIL shanathome@outlook.com