Newsletter & Announcements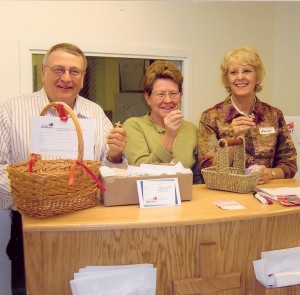 Monthly Newsletter
Guests . . . a special welcome to you! If you are looking for a church home we encourage you to consider First Lutheran! We love to share the Good News of our Savior and the help that God's Word gives for our everyday lives! We would love to tell you more about our congregation. Please join us again!
Please Continue to Wear Your Nametag . . . so that others may know who you are and get to know you better!
"The Li'ler Books of the New Testament" . . . is our Adult Bible Study, TODAY at 9:30 a.m. in the Fellowship Centre. Please join us as we begin this new study examining the big truths of God shown forth in these "li'ler books."
Give You a Break? . . . We're pleased to do so, every Wednesday with supper beginning at 5:30 and worship at 6:30 p.m.!
Trunk or Treat . . . Join us Friday, October 31 from 5:30-7:00 p.m. This is also Reformation Day, so if you don't have a costume in mind, dress as your favorite Reformer or Biblical character, and some of them were quite the character! We are also in need of volunteers to help supervise the games and activities. If you don't feel like being responsible, decorate your trunk, tailgate, or covered wagon and help us hand out candy!
First Edition Book Club . . . will meet Saturday, November 1 at 12:15 p.m. at the home of Sam Toombs. We are reading "Mrs. Lincoln's Dressmaker," by Jennifer Chiaverini. Please join us for luncheon and discussion!
Tacos and Bible Study . . . All High School Youth are invited to the Northrups' Saturday, November 1 at 6 p.m. for our first fall Bible Study. We would LOVE to see you there! We'll be calling soon to give you more details and see if you can attend.
Daylight Saving Time Ends . . . next Saturday night!!! Be sure you set your clocks BACK one hour.
All Saints Sunday . . . is next Sunday! Please join us at 8:15 or 11 a.m. as we praise God for those who have lived and died in the faith and who live again, by God's great grace, in the glories of heaven, and as we look forward to the day when we will join them and our Savior.
Danke, Gracias, Merci and . . . Thank you to all who cooked, cleaned, brought, bought, bid, set up, cleaned up, entertained kids, ate, and enjoyed the Luau and Silent Auction this past Friday. You are all amazing and pitch in every year! We'll have details of the fundraising efforts in the weeks to come. Thrivent Financial will match a portion of the proceeds.
Pumpkin Math, Pumpkin Art, Pumpkin Party . . . Did you know the simple pumpkin was such a universal teaching tool? Our First Lutheran School students will be counting seeds, carving art, and enjoying pumpkin games in school this week in celebration of harvest/Halloween.
Assistance Needed . . . Two First Lutheran preschool families are in need of tuition assistance. Preschool classes are not eligible for other scholarships, so if you can help at all, please speak with Director Denise Underwood, or use a First Lutheran School offering envelope (located at the back of the sanctuary) and mark it "Tuition Assistance." Thank you and God bless you!
HELP! . . . First Lutheran's Chancel Choir is in need of a piano player to accompany them. If you are interested, please speak with Gary Walker ~ thank you!
Please Continue to Vote . . . online for Trinity Lutheran School in Billings to help them be awarded a $100,000 grant from Farmers' Insurance! You can vote daily at www.thankamillionteachers.com from now until November 30. Thanks for supporting our sister school and Lutheran education!
Our Thanks . . . to Pastor and Samantha Toombs, Jeannie Hubbard, Vi Erdman, Donna Pare, Betty Burton and others for preparing, serving and cleaning up after our Wednesday night supper!
Thanks Also . . . for the celebration, many cards, good wishes, gifts, and prayers for Pastor's Appreciation Day and Pastor Miller's Birthday! We both feel so richly blessed. ~ Pastors Toombs and Miller ~
News from Our Kitchen . . . If you have left dishes in the kitchen, please pick them up today! Also, please consider signing up with a friend (or several!) to prepare a midweek dinner. Simple meals are best, i.e. soup or sandwiches; menu ideas and other resources are available in the church office. We all enjoy this midweek break, let's work together to continue it!
The Food Share Items . . . for November are boxed meals, i.e. Hamburger Helper, etc. The Food Share receptacle is now located in the library/music room. Thank you for supporting this local ministry.
On the Lutheran Hour Today . . . "Keep It Simple and Straightforward," with Lutheran Hour Speaker Emeritus Rev. Ken Klaus. The Bible's message is simple and straightforward: the wages of sin is death but the free gift of God is eternal life in Jesus Christ, our Lord. (Romans 3:22-25) Tune in Next Sunday: "Blessed in Hard Times." Radio Stations: KCAP 1340 AM Sunday at 9:00 a.m. This program is sponsored weekly by Tempest Technologies.
Life Thoughts from Lutherans for Life . . . Luther helped us see in Scripture the freeing truth of the objective justification of the sinner by God for the sake of Jesus (Romans 3:19-28). This truth is particularly freeing to those who, because of the nature of their sin, may not "feel" forgiven or who may not be able to "forgive themselves." Prayer: Lord, give to us and help us share with others a forgiveness that depends wholly upon Your mercy and grace and not upon our feelings or actions. Amen.