Newsletter & Announcements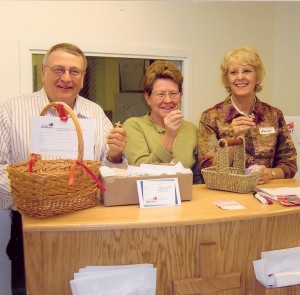 Download the December 2017
First Word
Download the November 2017
First Word
Guests – a special welcome to you! If you are looking for a church home we encourage you to consider First Lutheran! We love to share the Good News of our Savior and the help that God's Word gives for our everyday lives! We would love to tell you more about our congregation. Please join us again!
The Assigned Readings for Our Worship (Pericopes) – will be our topic for Bible study today and into the weeks to come. Bring your Bible and join us, starting at about 9:30 a.m. in the Fellowship Centre.
Call His Name Jesus! – is the theme for our Midweek Advent Worship Services this Wednesday at 12:10 and 6:30 p.m. What Name of Jesus will we consider this week? Join us at 5:30 p.m., for fellowship and our Midweek Supper and you'll be doubly blessed!
Our Contemporary Advent / Christmas Services – will be next Sunday, December 17, beginning at 8:15 and 11:00 a.m.. We'll use traditional Christmas carols and tunes set for keyboard and guitar in this unique time of worship, as God blesses our hearts through His Word. Guests are, as always, welcome!
Study the Book of Acts – in a Bible Study led by Bruce Nachtsheim. This class meets Sundays at 9:30 a.m. Join us!
Cookie Walk – First Lutheran Youth (F.L.Y.) have been busy baking a great variety of cookies just in time for Christmas! Please see the assortment in the fellowship center today between services. You may build a plate to take home for $10. This fundraiser will help us get to the 2019 LCMS Youth Gathering. Thanks for your support!
Undecorate the Christmas Tree – for our Developmentally Disabled members! The Board of Human Care has once again decorated the tree with names, and this year's gift suggestion is bath sheets (over-sized bath towels). We have about 300 friends to provide for-for many of them this will be their only gift. Please return your gifts no later than Wednesday, December 13. Thank you for always participating in this joyous event.
CRUNCH FOR A CAUSE! – Join us on December 21st, at Taco John's on Prospect from 5-7 p.m. to raise money for our school! Simply present one of the mini-flyers from the fallouts or mention our school when placing your order, and Taco John's will donate 50% of the value of your purchase to First Lutheran School. If you would like to support the school, but do not want to eat out, there are First Lutheran School envelopes available with the ushers for you to use for your donation.
Please Help Us "FLY"* – to the 2019 LCMS Youth Gathering. Pick up a free tube of mini M&M's, eat the chocolates, then fill the tube with quarters and donate it back to FLY*'s collection barrel at the church, with our appreciation and thanks! (*FLY is our First Lutheran Youth ministry).
The Christmas Worship Service and Dinner – for our developmentally disabled members in Boulder will be held Tuesday, December 12 at 5:00 p.m. at the MDC Chapel. Our Helena friends will celebrate at Mt. Helena Church, (formerly the Gateway Center), Thursday, December 14 at 6:00 p.m. Volunteers are always welcome and needed for these special holiday celebrations. If you would like to be included in one or both of these opportunities, please speak with Lowell Bartels or call the church office, 442-5367.
O.W.L.S.* Save the Date! – Thursday, December 14, will be our December / Christmas activity! Our FLS elementary students will join us! More information will be coming SOON! (*Older, Wiser, Loving, Seniors – 55ish and older)
Our Congregational Christmas Carol Flash Mobbing – will be held on Sunday, December 17, beginning at 2 p.m. and ending with warm comfort food! Mark your calendar and plan to join us!
God's Love Servant Event – On Sunday, December 17 we will be preparing and serving dinner to the residents of God's Love. We will meet that day at God's Love at 2:30 p.m. A list of items needed is posted on the bulletin board in Ziegler Hall. If you are interested in helping or donating to this special event, please sign up!
Our Christmas Schedule – includes our final Advent Sunday worship – On Sunday, December 24 beginning at 8:15 a.m. (N.B. – there will be NO 11 a.m. service on the 24th). Christmas Eve services will begin at 5:00, 7:00, and 11:00 p.m. Our Christmas Day worship will begin at 10 a.m. on December 25. Please join us to celebrate the Savior's joyous birth!
The Food Share Items – for December are rice and pasta. Please place your food donations in the receptacle under the mailboxes in Ziegler Hall.
Our Heartfelt Thanks – to our Sanctuary Cleaners, Dennis Brown & Sandee Riemann, for your gracious service to us all! Pastor and Shari Miller will clean this week. We are looking for volunteers to fill in the week of December 18. If you can help, please call Susan in the office-442-5367. Thanks for your service!
Thank You – to everyone who shared dishes at our midweek potluck supper, and to Rachel Blair and Jeannie Hubbard for organizing it!
On the Lutheran Hour Today – "Prep Time," with Speaker Emeritus Rev. Dr. Ken Klaus. Preparing for Christmas is quite different than preparing for Christ. Today's Lutheran Hour message explores those differences. (Mark 1:1-3) Tune in next Sunday: "Life Narrows Down." The Lutheran Hour may be heard Sundays on Christian Satellite Network, 91.1 FM at 8 a.m.
Life Thoughts from Lutherans for Life – The Gospel of Jesus Christ extends healing forgiveness to all those involved in sins against life (Isaiah 40:1-2). God's Word offers redemptive hope also to all those victim or vulnerable to intentional death. Our Lord does not wish that any should perish (2 Peter 3:9), and He lifts up those trampled underfoot (Isaiah 40:4, 11). Prayer: Son of God, make straight the ways for us to meet You among those who have been thought unfit. Amen.