Newsletter & Announcements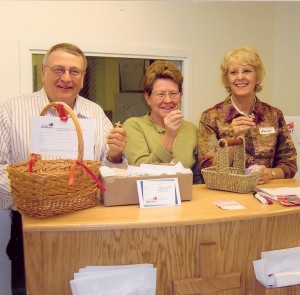 Monthly Newsletter
Guests … a special welcome to you! If you are looking for a church home we encourage you to consider First Lutheran! We love to share the Good News of our Savior and the help that God's Word gives for our everyday lives! We would love to tell you more about our congregation. Please join us again!
YOU are invited … to meet and greet our newest communicant members in our Confirmation Reception, during the Education Hour, beginning at about 9:30 this morning in the Fellowship Centre. Please join the celebration!
Our Adult Bible Study . . . considering Psalms, the Hymnbook of the Old Testament, will return, beginning at 9:30 a.m., next Sunday.
Mrs. Hultin's Art Classes . . . will present their projects at the annual art show in the Fellowship Centre Monday, May 18th beginning at 4:00 p.m. You are invited to see the amazing results of the talent and hard work these students have put forth over the past school year!
Attention, Senior Adults! … This Thursday, May 21, is our day! Beginning at 11 a.m., we'll have a fun activity, a meal will be provided, an offering gathered, a short study of God's Word, and entertainment to boot! Please join us, this Thursday morning. You'll be glad you did!
Let's Do Lunch . . . Friday, May 22 from 11 a.m. to 2 p.m. at Van's Thriftway in the Lundy Center. "King of the Brats," Tim Schroeder, will be grilling up brats to benefit First Lutheran School. Thanks Tim, and thanks all of you hungry "lunchers"!
The Holy Spirit was Moving . . . in the hearts of people on that first Pentecost and is working in our hearts as well. Next Sunday, in our Pentecost Festival Worship we'll celebrate the person and work of the Holy Spirit. Please worship with us at 8:15
or 11 a.m.!
Fathers in the Field Update . . . Potential mentor fathers and spouses, First Lutheran Church will soon be seeking out "field buddies" for our Fathers in the Field Ministry. If you have already expressed interest in ministry, please contact Jim Weber by the end of May to sign up as a mentor. During the first part of June, Jim will help mentor fathers complete their paperwork and background checks. Once background checks are complete, we will seek out "field buddies" for each mentor father and began the process of mentoring these fatherless boys. Please remember that if starting this summer does not work for you as a mentor father, you can sign up at a later date. If you have any questions about the ministry, please don't hesitate to call Jim Weber at 459-3194.
First Lutheran School's Elementary Students . . . participated in the Small Schools Track Meet at Vigilante Stadium last Friday. It's a fun day and gives everyone a chance for some "sporting" competition!
Thank You . . . to all who participated in any way in the Spirit Sprint for First Lutheran School. Donations are still coming in for this fundraiser. Stay tuned to find out who garnered the most in donations-both as a class and as a school staff member.
Our Thanks … to Bruce and Joyce Nachtsheim for preparing, serving and cleaning up after our Midweek Supper! We appreciate your willingness to serve.
Thank You . . . for the prayers and cards the last few weeks. Many thanks to Pastors Miller and Toombs, and to Dick Ellwein and Howard Davis for the very special Honor Guard Ceremony at the VA Cemetery. Your thoughtfulness and friendship is greatly appreciated.
Marilynn Petek & Family
The Food Share Item … for May is cereal. Please place your food donations in the receptacle in the library.
On the Lutheran Hour Today … "Without a Fight or a Prayer," with Lutheran Hour Speaker Rev. Gregory Seltz. Jesus prays for us because He knows we are vulnerable and need protection from a world that seeks to steal us away from God. (John 17:11-19) Tune in Next Sunday: "Power Connection." The Lutheran Hour may be heard Sundays on Christian Satellite Network, 91.1-FM at 8 a.m.