Newsletter & Announcements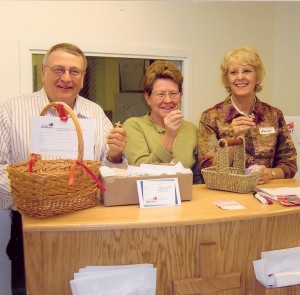 Guests . . . a special welcome to you! If you are looking for a church home we encourage you to consider First Lutheran! We love to share the Good News of our Savior and the help that God's Word gives for our everyday lives! We would love to tell you more about our congregation. Please join us
Who is Jesus Christ? . . . True Man? True God? Please join us for our Adult Bible Study today (at about 9:30 a.m.) in the Fellowship Centre as we consider the Savior and all that He has done for us and for our forgiveness, life, and eternal salvation. GodConnects with us as we study His Word, especially today about Jesus! Next Time: Who is The Holy Spirit?
Are You Dealing with a Hardship … or other personal challenges in life? Do you need someone to pray with you? On Sundays after the early service, one-on-one private prayers will be offered in addition to group prayers. The prayer group consists of men and women lay persons from the congregation and Board of Elders. Please meet at the altar after the early service.
God's Love Servant Event … Today we will be preparing and serving dinner for the residents of God's Love. If you would like to participate, meet us at God's Love at 2:30 p.m.
This Lenten Season … our Sunday School and First Lutheran School children and congregation members are taking part in Lutheran World Relief's Basket of Promise campaign. Each week in Lent, we'll collect items to form LWR Personal Care Kits that help impoverished people stay healthy in life's most challenging situations. This week's item is toothbrushes, (adult size, in original packaging). Your items may be left in the collection box in Ziegler Hall; there is a detailed list on the box as well. The kits will be assembled here Saturday, April 2, 2016 from 9-10:30 a.m. We'd love to have your help!
Ornaments & Nightlights … celebrating First Lutheran's 125th Anniversary are available today in Ziegler Hall. If you haven't purchased one of these, or if you'd like to purchase more (maybe a different color or style) they are now half price! Great gifts!!!
Our Living Lent Series . . . this Wednesday focuses on the proclamation of the living Lord who comes to save sinners. Join us at 12:10 p.m. or 6:30 p.m. as we hear how the proclamation of Jesus breathes faith and life into people. Consider joining us for the monthly potluck at 5:30 p.m. with your favorite recipe as well.
Registration for First Lutheran School … is ongoing for the 2016-2017 school year. Classes are offered from Preschool through Grade 6. We offer small classes, a full curriculum, excellent staff and best of all, the love of Jesus shared with everyone, everywhere. Contact our School Director, Mrs. Samantha Toombs at 442-6913 for details about classes and enrollment. FLS just might be a "perfect fit" for your child or someone you know!
First Edition Book Club . . . will meet Saturday, March 5 at 12:15 p.m. at the home of Marjorie O'Rourke. The group is reading "The Thirteenth Tale," by Diane Setterfield. Join us for luncheon and discussion. Please RSVP to Marjorie by March 1.
Benefit Dinner and Silent Auction … Saturday, March 12, from 4:30-6:30 p.m. we will host a benefit event for the family of our former DCE Hoyle Hoover. Hoyle passed away Wednesday, February 24 after battling liver cancer for nearly a year. We plan a barbeque-style dinner as well as a silent auction of hand-crafted items, gift baskets and more! Tickets are $15/adults, $5/children age 12 and under, and are available in the church office. If you cannot attend the benefit, you can still make a donation; make checks payable to First Lutheran Church and memo: "Hoover." If you would like to purchase tickets, have questions or would like to help in any way, please call Susan in the church office, 442-5367. Thank you!
Your Condolences . . . to Sydney Hoover and her children may be addressed to: 1845 Terrain Dr, Conover, NC 28613-2010.
Looking for a Few Good Men . . . and women! First Lutheran School's Spring Carnival is Friday, March 18 from 5:30-7:00 p.m. We could use church members' help with things like games, face painting, kitchen duty and clean up. Anyone of any age is welcome to sign up-the list is on Mrs. Toombs' office door. Hey OWLS-does this sound like a servant event??
Great News! . . . First Lutheran School's Buffalo Wild Wings fundraiser netted over $300! Thank you all for supporting us and to Buffalo Wild Wings for their generosity.
Preparations Are Underway … for our annual "Easter Extravaganza for Everyone!" On Saturday, March 26 beginning at 9 a.m. we will host this event for families, including an Easter Egg Hunt, Christ-centered crafts, the sharing of the Resurrection story and more! We are in need of volunteers to help make this event exciting for all! Please speak with Pastor Toombs if you can help!
First Lutheran Church & School … is now hiring for the position of part-time janitor. Job descriptions and application forms are available in the church office. We are currently without janitorial help, so the Board of Trustees is asking for volunteers to help with cleaning the facility in the evenings. Please speak with John Stelter, Rick Anderson, or Chuck Ballard if you can serve in this way~thank you!
Our Thanks … to Pastor Toombs and members of the school board for preparing, serving and cleaning up after our midweek supper! And thank you
to First Lutheran School's Pre-K classes and teacher Mrs. Donna Fischer for the beautiful melodies and messages at our Wednesday night worship service!
The Food Share Item … for March is cereal. Please place your food donations in the receptacle under the mailboxes in Ziegler Hall. Thank you for supporting this local ministry!
On the Lutheran Hour Today … "Follow Him," with Lutheran Hour Speaker Emeritus Rev. Dr. Ken Klaus. Is your life headed in the wrong direction? Jesus says, "Follow Me!" (Matthew 9:9) Tune in next Sunday: "Reconciled Reconcilers." The Lutheran Hour may be heard Sundays on Christian Satellite Network, 91.1-FM at 8 a.m.
"Life Quotes" From Lutherans for Life … "The greatest irony of Jesus' life is the more Jesus loved, the more Jesus forgave, the more He was hated." Rev. Paul Koelpin, Professor of History, Theology at Martin Luther College, New Ulm, Minnesota – A Life Quote from Lutherans For Life o www.lutheransforlife.org