Newsletter & Announcements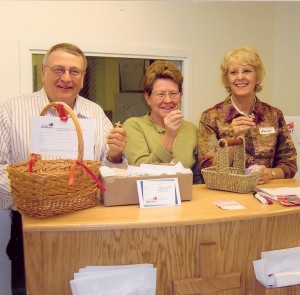 Download the January-February 2018 First Word
Download the December 2017
First Word
Download the November 2017
First Word
Guests – a special welcome to you! If you are looking for a church home we encourage you to consider First Lutheran! We love to share the Good News of our Savior and the help that God's Word gives for our everyday lives! We would love to tell you more about our congregation. Please join us again!
Lenten Devotion Booklets – provided by Lutheran Hour Ministries and First Lutheran Church are now available. Please be sure to pick up your copy today!
A New Adult Lenten Bible Study – begins today at about 9:45 a.m. in the Fellowship Centre. "Thy Will Be Done" Bible Study will coordinate with our Midweek Lenten and Holy Week services. This week's lesson "God's Will and God's Promise" focuses on Abraham's promise and sacrifice. Please join us as we begin this new study.
The Sunday School Students – study the Bible account "Daniel in the Lion's Den" today. Jesus, Who saved Daniel, would Himself be given over to the satanic lion to save the world. Parents could ask, "Who did God use to keep Daniel safe? How does God keep us safely with Himself?"
Study the Book of Acts – in a Bible Study led by Bruce Nachtsheim. This class meets Sundays at 9:45 a.m. Join us!
You Are Invited – to enjoy cake between services today in celebration of Arleen Wagner's 90th birthday. Happy birthday and God's blessings to you, Arleen!
Get A Midweek Lift – this Wednesday! Join us for our Lenten Supper and good fellowship beginning at 5:30 p.m.
Our Ash Wednesday Worship – this Wednesday, begins at 12:10 and 6:30 p.m. Abraham and Isaac had quite a story to tell as they came down from the mountain. As we journey with Jesus up to Mount Calvary we have a story to tell as well – the story of God's grace and love in Jesus, our Savior. Please pray, worship God, hear His Word, and be blessed with us!
We'll Go Into the Wilderness With Jesus – in our worship services next Sunday, beginning at 8:15 and 11 a.m. Through His Word we will watch as Satan tempts the Savior – and loses – and we win, as we'll hear in the Gospel for the day (Mark 1:9-15)! Please join us and receive God's gifts!
*O.W.L.S. (55+ers) – our February 15 get-together will include activities, a Bible study, and a delicious potluck luncheon! Please bring a side dish or dessert to share. (*OWLS = Older, Wiser, Loving, Seniors!)
First Word Deadline – is Wednesday, February 21 at 5:00 p.m. Please submit your articles to Editor Linda Fromm by placing them in the First Word mailbox in the church office, or by emailing them to: lindafromm@mac.com.
Luther's Small Catechism – is now available with an updated and expanded Explanation. The introductory price is $14.49 per copy through December, 2018. More detailed information and a signup sheet are posted on the bulletin board in Ziegler Hall. Reserve your copy today!
Please Help Us "FLY"* – to the 2019 LCMS Youth Gathering. Pick up a free tube of mini M&M's, eat the chocolates, then fill the tube with quarters and donate it back to FLY*'s collection barrel at the church, with our appreciation and thanks! (*FLY is our First Lutheran Youth ministry).
Registration – has opened for the 2018-2019 First Lutheran School year. Packets are now available through the school office.
The Food Share Items – for February are canned tomato products, i.e. sauce, diced, whole. Please place your food donations in the receptacle under the mailboxes in Ziegler Hall.
Thank You – to everyone who brought dishes to share at our midweek potluck supper, and to Rachel Blair, Jeannie Hubbard, and Gary Obermueller for organizing it!
Our Heartfelt Thanks – to our Sanctuary Cleaners, John & Laurie Stelter, for your gracious service to us all! Rick & Lori Northrup are scheduled to clean this week. Thanks for your service!
On the Lutheran Hour Today – "Was Blind, But Now I See," with Speaker Emeritus Rev. Dr. Ken Klaus. Would you rather be blind or visioned? That's an easy one. But, how does a spiritually blind person become seeing? (2 Corinthians 4:3) Tune in next Sunday: "Pay Attention to What You Hear." The Lutheran Hour may be heard Sundays on Christian Satellite Network, 91.1 FM at 8 a.m.
Life Thoughts from Lutherans for Life – Jesus radiates the glory of God among human beings humbled by sinful brokenness. This glory consists not in a certain age or a particular appearance or a specific ability but in God's love for us creatures as His children. Let us behold this glory embodied in the least of these and remind neighbors of their eternal worth. Prayer: Holy Son of God, lead us to listen and mimic You in respecting, protecting, advocating, and assisting. Amen.