Newsletter & Announcements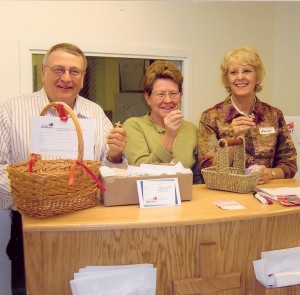 Guests … a special welcome to you! If you are looking for a church home we encourage you to consider First Lutheran! We love to share the Good News of our Savior and the help that God's Word gives for our everyday lives! We would love to tell you more about our congregation. Please join us
again!
Feasts and Festivals … of the Old Testament is our topical study in Bible class today at 9:30 a.m. Please bring your Bible and join us!
Our Next Study . . . beginning in a few weeks will be series one of three about Martin Luther and the Protestant Reformation as we celebrate the 500th Anniversary of the Reformation. Watch for details!
Sunday School Planning Meeting . . . First Lutheran's Sunday School will hold an organizational meeting today at 9:45 a.m. Parents and teachers will work together to plan the next year, including scheduling dates for Rally Day and the Sunday School Christmas Service. Registration forms for Sunday School students will also be available. You may contact Sunday School Superintendent Marjorie O'Rourke, 422-2609 with any questions. We invite all families of school-age children to come and be involved in their children's Christian education!
God's Love Servant Event . . . is scheduled for today beginning at 2:30 p.m. Please meet us at God's Love if you can help serve dinner to the residents there. You'll be blessed!
God's Creation Calendars . . . Pre-order sale starts this week. Calendars will be arriving next month. The youth group will be selling them for $7 each, or $30 for 5 calendars. If you would like to order your calendar in advance, please sign-up in the fellowship hall and we will make sure you get your calendar. These make great gifts!
Whose Child Are You? . . . In the grand scheme of things, you are either a child of God or a child of the devil. Whose child are you? This is an important question because the devil and his children are at odds with God. Come next Wednesday at 6:30 p.m. to boldly proclaim that you are "God's Own Child"!
First Word Deadline . . . is Wednesday, August 24 at 5:00 p.m. Please submit your articles to Editor Linda Fromm by emailing them to: lindafromm@mac.com, or by dropping them in the First Word mailbox in the church office.
Fasting or Feasting? . . . When you are invited to a feast, GO! Go and have a wonderful time as you are invited by the master of the feast. But don't try to exalt yourself, instead humble yourself. Humble yourself now and the master of the feast will exalt you. Join us next Sunday at 8:15 or 11 a.m. as the Master of the Feast invites you to taste and see that He is good.
Our O.W.L.S.* Indoor BBQ . . . is this Thursday, August 25 from 11 a.m. to 1 p.m.! Please bring a side dish or dessert to share and come ready for a picnic (without the sunburn or the ants). *(OWLS are Older (55ish), Wiser (than we useta be), Loving (as possible), Seniors).
Help Me Welcome . . . Ladies and gentlemen, I am so happy to quickly introduce our staff for the 2016-2017 school year. Teaching preschool is Tiffany Miller. Teaching Pre-kindergarten is Stacy Smith; you may know her as Jan and Howard Davis' eldest daughter. Heidi Hultin is back in kindergarten for another exciting year. Melissa Mousel has moved downstairs to teach 1st and 2nd grades. Rounding out our crew is Allyson Briese with the 3d, 4th, and 6th graders. For more information on us, look in September's edition of The First Word.
WOW (Women of the Word) Bible Study . . . begins on Tuesday, September 6th at 7:00 p.m. at the church. We will be studying "The Fruit of the Spirit: Love, Joy, Peace." YOU are invited to join us. Pick up an information flyer at the Welcome Center.
HIS Kids! Choir . . . begins on Wednesday, September 7th at 5:15 p.m. Parents, please give this great opportunity to your child! Sign up by using the registration form in The First Word or talk to Shari Miller.
The Chancel Choir . . . will begin rehearsals for the new singing year on Wednesday, September 7th at 7:15 p.m. It will be a fun and exciting year with new music and a chance to glorify God with our voices. Please join us!
Tuesday Noon Women's Bible Study . . . will resume September 13th. Carla Cross will lead the study; if you have questions, please call Carla, 458-0384.
The LWML Montana District Retreat . . . at Camp Utmost will be held September 16-17, 2016. The theme is "Treasured." Find out more information on the orange poster on the announcement board. Find retreat registration forms beside the Summer Issue of the Missive in the narthex foyer on purple paper. Pick up a copy of each!
The LWML Montana District . . . is one of four hosting districts for the LWML Convention in Albuquerque, New Mexico, in June, 2017. We need your help! The district has been asked to provide 1, 250 boxes of crayons (24 crayons per box.) If you can donate just one box of crayons, it would be appreciated. The collection box will be in the Fellowship Hall. Thanks!
Our Thanks … to the Buhr family for preparing, serving and cleaning up after our Midweek Supper! We appreciate you!
Our Heartfelt Thanks . . . to our Sanctuary Cleaners, Duane & Nancy Westerbuhr, for your gracious service to us all! Steve & Melinda Longsworth are scheduled for service this week! Thanks in advance for all you will do!
The Food Share Items … for August are peanut butter, jams and jellies. Please place your food donations in the receptacle under the mailboxes in Ziegler Hall. First Lutheran Church donated 146 pounds of food in July ~ Thank you!
On the Lutheran Hour Today … "Hope Not in Politicians," with Lutheran Hour Speaker Rev. Dr. Gregory Seltz. "Archives August" concludes with a classic yet timely message originally presented by Dr. Oswald Hoffmann. (Isaiah 31:1-3) Tune in next Sunday: "Boasting – Ridiculous or Real." The Lutheran Hour may be heard Sundays on Christian Satellite Network, 91.1-FM at 8 a.m.
"Life Quotes" from Lutherans for Life . . . "A Christian father will also serve as spiritual priest of the family. As such he is to nourish the souls of the children, teaching them about the Lord, His will for their lives, and about His loving, gracious, and merciful ways." Rev. Mark Gullerud, pastor at Redeemer Lutheran Church, Bowdle, South Dakota – A Life Quote from Lutherans For Life o www.lutheransforlife.org