Newsletter & Announcements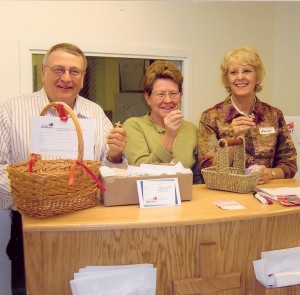 Guests … a special welcome to you! If you are looking for a church home we encourage you to consider First Lutheran! We love to share the Good News of our Savior and the help that God's Word gives for our everyday lives! We would love to tell you more about our congregation. Please join us
again!
Our Bible Study about the Protestant Reformation … continues in the Fellowship Centre today, beginning at 9:30 a.m. Please join us as we learn a little about Martin Luther and A LOT about Jesus, our Savior.
Today … is Mite Box Sunday. Please place your mites in the large LWML box. Thank you for supporting missions!
Today in Sunday School … students studied Deborah, one of the Old Testament judges. Through Deborah, Barak, and Jael, God brought about victory for His people and freed them from cruel oppression; through Christ's death on the cross, God brought about our victory and freed us from sin, death, and the devil. Parents could ask, "How did God use Deborah to help His people? How does God help His people today?"
Take a Break … each Wednesday for supper (starts at 5:30 p.m.) and worship (starts at 6:30 p.m.). It'll give you a midweek lift!
Coming Soon! … Next Sunday we will begin a three-week stewardship emphasis titled Stewards Transformed by Grace, Faith, and Love." As God's people, we are so blessed that His abundant gifts of grace, faith and love never cease and are new every morning. How great is His faithfulness to us (Lamentations 3:23)! Filled with God's presence, we become God-pleasing stewards, who manage all of life and life's resources for God's purposes. Each week during our emphasis, we will focus on one of the virtues of grace, faith, and love. Please join us for these worship services!
Next Sunday … is Pastor Appreciation Sunday! We will celebrate with special treats between services. Please be sure to express your gratitude and best wishes to our wonderful pastors for all they do!
"Change for Life" … The annual Baby Bottle Campaign to benefit Options Clinic in Helena begins today, and runs throughout the month. Please pick up a baby bottle today, fill it with change, cash or check (payable to Options Clinic) and return at your earliest convenience to the church office. You will be helping Options Clinic continue their work of providing testing, exams, support and education to families.
God's Creation Calendars … are on sale now. The youth group is selling them for $7 each, or $30 for 5 calendars. Get your calendar today. These make great gifts!
FLS Annual Luau … is scheduled for October 28th this year. Tickets will be $10 for adults and $5 for children again this year. They will be available for purchase in the school office starting on October 16th. We always appreciate the support we get from the church body for this event, both through donations you generously give and attendance at the Luau itself.
Montana Special Olympics … will hold events in Helena in November. First Lutheran Church has been asked to host a dinner for some of the athletes on Friday, November 11th. We are looking for volunteers to work some or all of the hours of 3:30-7:00 p.m. If you would like to assist in the preparation and serving of this meal, please call the church office or speak with Lowell Bartels.
Our Thanks … to Pastor Toombs and friends for preparing, serving and cleaning up after our midweek supper. We appreciate you!
Our Heartfelt Thanks … to our Sanctuary Cleaners, John & Laurie Stelter, for your gracious service to us all! Rick & Lori Northrup are scheduled for service this week! Thanks in advance for all you will do!
The Food Share Items … for October are boxed dinners (i.e. mac & cheese). Please place your food donations in the receptacle under the mailboxes in Ziegler Hall.
On the Lutheran Hour Today … "The Only Way to Live-By Faith!," with Lutheran Hour Speaker Rev. Dr. Gregory Seltz. God cares about you, listens to you, and answers your difficult questions with grace and compassion. Tune in next Sunday: "Lord, Give Me What I Need-Give Me Faith!" The Lutheran Hour may be heard Sundays on Christian Satellite Network, 91.1-FM at 8 a.m.
"Life Quotes" from Lutherans for Life … "Parents also do well in preparing young men and women for the realities of married life. Because of the Fall, marriage is hard work. It requires appreciation of our differences as male and female, the commitment to work together, trust, friendship, and more agape than eros love." Linda Bartlett, former president of Lutherans For Life – A Life Quote from Lutherans For Life o www.lutheransforlife.org