Newsletter & Announcements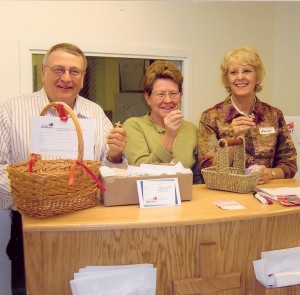 Monthly Newsletter
Guests . . . a special welcome to you! If you are looking for a church home we encourage you to consider First Lutheran! We love to share the Good News of our Savior and the help that God's Word gives for our everyday lives! We would love to tell you more about our congregation. Please join us again!
We've Been Set Free for a Purpose . . . our God reminds us through St. Paul in our study of Galatians 5. Please join us in the Fellowship Centre Sundays at about 9:30 a.m. for coffee fellowship and the study of God's Word!
The Senior Dinner . . . scheduled for today at 1:00 p.m. has been postponed until next Sunday, March 9 due to inclement weather. We have such fun planned, we don't want anyone to miss out, so please plan to come next week and enjoy!
Our Midweek Break . . . includes a light supper and worship each week! Supper begins at 5:30 p.m. and worship at 6:30 p.m. You are always welcome and will receive the gifts of fellowship and spiritual growth in God's Word each week! The Sacrament of Holy Communion will be celebrated this Wednesday!
Our Midweek Supper . . . this week, will NOT be a pot-blessing meal! Our Elders will be preparing breakfast for supper. Please join us!
Tempted as We Are? . . . The Bible says that Jesus, indeed, was so tempted, in every way. As we begin our Sundays in Lent, we meet Jesus in the wilderness of temptation, and rejoice in His victories for us. Please join us next Sunday. Worship begins at 8:15 or 11 a.m. each Sunday!
Please Remember to Change Those Clocks! . . . Daylight Savings Time begins next Sunday!
First Lutheran School . . . will "spring" into March with a school carnival on Friday, March 7. If you would like to help by donating a bag of candy—individually wrapped pieces and preferably not chocolate—you'd be a "sweetie". Deposit in the school office please, any time before March 7th. Thanks!
Dinners for Eight . . . If you haven't had the opportunity as yet to sign up, please speak with Laurie Stelter (439-7075) or call Susan in the church office (442-5367). We will get started on scheduling dinners very soon, and we hope you'll participate and enjoy sharing food, fellowship and faith with other members of our church family!
Lutheranism: 101 . . . is a book and now a course of study for Pastor's Discovery Classes! We are holding two classes each week: one near Avon, Montana (on Tuesdays from 6 to 8 p.m.) and one at the church (on Thursdays from 6:30 to 8:30 p.m.) Please contact Pastor Miller or Susan McCormack if you or someone you know would benefit from this class.
Ash Wednesday . . . and the beginning of the Lenten Season is this Wednesday, March 5. We will have Midweek Services beginning at 12:10 and 6:30 p.m. each Wednesday throughout the season. Please see the March First Word for further details about our Lenten worship services.
Support Our New Associate Pastor Ministry . . . by keeping the process in your prayers, and, if God moves, by giving a special offering. If you would like to give to this fund or would like more information please contact a member of the Mission and Ministry Council, or Pastor Miller, or Susan McCormack or simply give a gift in an envelope marked "Associate Pastor."
Our Thanks . . . to Denise Underwood for preparing, serving and cleaning up after our Wednesday night supper!
The Food Share Items . . . for March are canned fruits and vegetables. The Food Share receptacle is now located in the library/music room. Thank you for continuing to support this local ministry!
On the Lutheran Hour Today . . . "God's Reality Check." The story of Jesus' death and resurrection is not an ancient urban legend. (2 Peter 1:16-21) Hear Lutheran Hour Speaker Rev. Gregory Seltz. Tune in Next Sunday: "Life God's Way." Radio Stations: KAWZ 90.9 FM Sunday at 8:00 a.m. and KCAP 1340 AM Sunday at 9:00 a.m. This program is sponsored weekly by Tempest Technologies.
"Life Thoughts" from Lutherans for Life . . . Peter says that the Transfiguration made "the prophetic word more fully confirmed." Then adds, "to which you will do well to pay attention as to a lamp shining in a dark place" (2 Peter 1:19a). Unfortunately many in the Church do not pay attention. The abuse of sexuality, marriage, and life are but symptoms of the abandonment of the prophetic Word. Our hope in the midst of this comes from Jesus who left the glory of the Transfiguration and journeyed on to the glory of the cross and the empty tomb. Prayer: Lord Jesus, give us faith to ever cling to Your prophetic Word so that all we do will resound to Your glory. Amen.