Newsletter & Announcements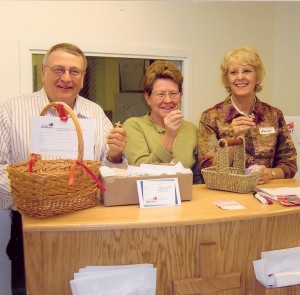 Monthly Newsletter
Guests … a special welcome to you! If you are looking for a church home we encourage you to consider First Lutheran! We love to share the Good News of our Savior and the help that God's Word gives for our everyday lives! We would love to tell you more about our congregation. Please join us again!
The July Calendar . . . and servant schedule, as well as the new Portals of Prayer are now available. Please pick up your copies today!
God's Love Servant Event . . . Today at 2:30 p.m. we will meet at God's Love to prepare and serve a meal for the residents there. Please join us!
Please Note . . . The church office will be closed Friday, July 3 in observance of Independence Day. Have a safe and happy 4th of July!
Celebrate Freedom . . . especially those freedoms expressly given us in God's Word . . . next Sunday in our 8:15 and 11 a.m. services!
Our New Bible Study Beginning Next Sunday . . . is The Great Deceiver. It should come as no surprise that an adversary fit to be called the "god of this world" and the "power of darkness" is a force to be reckoned with. And so he is. In The Great Deceiver explore a being so diabolical he will stop at nothing to separate us from God. Join us at 9:30 a.m. in the Fellowship Centre for this challenging Bible Study about the devil AND about our Savior!
Next Sunday is Mite Box Sunday!! . . . Please remember to bring your mites and add them to the large LWML box located on the Welcome Center in the entry. If you don't have a mite box, there are extras available. Pick one up today and start saving those pennies, nickels and dimes! They support local as well as global ministries. Many thanks!
A Few of Your Favorite Things . . . are what you can look forward to on Saturday, July 11 at our "Sound of Music" sing-a-long and potluck luncheon. Join us at 11 a.m. to eat, watch and sing along with this classic movie. Please see the signup sheets in Ziegler Hall to indicate what you would like to bring for lunch. If you have questions, speak with Sam Toombs, or call Susan in the office, 442-5367.
Who, Who, Who are OWLS? . . . Older Wiser Lutheran Seniors are members and friends of First Lutheran who are 55ish and older, who love to learn and fellowship and serve and love in Christ. Our next OWLS event is scheduled for Tuesday, July 28 at 11 a.m. If you would like more information about our group and upcoming activities, please call us in the church office or leave a note on Susan's desk with your email address or phone number.
We Appreciate Your Prayers . . . for Camp Discovery, our Vacation Bible School being held August 3-7. Ask God to bring children to our program so they can know and grow in Jesus, our Savior! Ask Him too to provide leaders and helpers for this important mission. If you would like to volunteer, pick up a registration form in the church office, or register online at www.firstlutheranhelena.org.
Register Now . . . for Camp Discovery Vacation Bible School. Registration is open for children age 4 through 6th grade who will attend VBS August 3-7, 9 a.m.-noon. Registration forms are available in the church office or online at www.firstlutheranhelena.org. Your children, grandchildren, friends and neighbors are welcome!
Stuff the Bus . . . we are collecting items for Stuff the Bus over the summer. There are item lists on the bulletin board and on the collection box in Ziegler Hall. Your help is appreciated by all area students!
Our Thanks … to Vi Erdman, Susan McCormack and friends for preparing, serving and cleaning up after our midweek supper! We need willing people to sign up to provide these meals throughout the summer. Please consider joining with your friend(s) and volunteering! Recipes and menu ideas are available in the church office.
The Food Share Item … for July is canned soup. Please place your food donations in the receptacle in the library. Thank you for supporting this local ministry!
On the Lutheran Hour Today … "You Aren't Perfect," with Lutheran Hour Speaker Emeritus Rev. Ken Klaus. We aren't perfect and we can't change, but we can receive the benefits of Christ's perfection and sacrifice. (Matthew 5:43-48) Tune in Next Sunday: "God's Recipe for a Successful Life." The Lutheran Hour may be heard Sundays on Christian Satellite Network, 91.1-FM at 8 a.m.