Newsletter & Announcements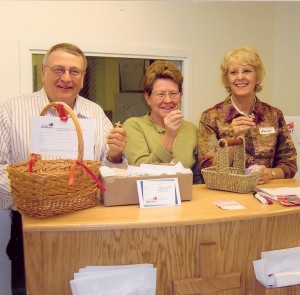 Download the April 2018 First Word
Download the March 2018 First Word
Download the January-February 2018 First Word
Guests – a special welcome to you! If you are looking for a church home we encourage you to consider First Lutheran! We love to share the Good News of our Savior and the help that God's Word gives for our everyday lives! We would love to tell you more about our congregation. Please join us again!
Our New Adult Bible Study – Joseph – begins today at about 9:45 a.m. in the Fellowship Centre. We'll learn that God is in the business of redeeming the broken today, as He was in Joseph's. Do you crave some help and hope for tough times? Then the message of God's Word put forth in this study is what you need. Please join us for this study of God's Word today and for the weeks to come.
Today in Sunday School – the children study "The Conversion of Paul" and learn that as God did with Paul, so God does with us. Through the Law, we are crushed by the weight of our sin and are helpless. As God revived Paul through Ananias (Acts 9:1-31), He revives us through our pastors with the proclamation of His Word and the administration of His Sacraments granting forgiveness, life, and salvation to all who believe. Talk to your children about how the Sacraments and God's Word revive you so that you may live as God's child.
Study the Book of Acts – in a Bible Study led by Bruce Nachtsheim. This class meets Sundays at 9:45 a.m. Join us!
Take A Midweek Break – this Wednesday! A light supper will be provided, beginning at 5:30 p.m., followed by devotional worship, beginning at 6:30 p.m. You (and your guests) will be blessed in body and soul!
It is Written, Fulfilled and Proclaimed – our reading from the holy Gospels for next Sunday tells us (Luke 24:36-49). Join us in our Earlier (8:15 a.m.) or Later (11 a.m.) worship services to hear and grow in God's Easter Word as we worship our risen and living forever Savior Jesus.
First Word Deadline – is Wednesday, April 18. Please submit your articles to Editor Linda Fromm by placing them in the First Word mailbox in the church office, or by emailing them to: lindafromm@mac.com.
Mark Your Calendars – for a very special presentation at First Lutheran Church on April 19 and again on April 22. Jeffrey Snyder, District Vice President for the Lutheran Church Extension Fund, serving the Wyoming and Montana Districts, will be our guest speaker. He will be informing us about ways we can insure that our desire to help our congregation and the mission of the church at large can be accomplished even after we have gone to be with our Lord. He will speak to our O.W.L.S. gathering on April 19 and to the congregation at large on April 22 following the 11:00 AM service. A sandwich lunch will be served on April 22. Please plan to attend!
All Youth – grades 5-12 are invited to join us at First Lutheran on Sunday, April 22 beginning at 12:30 p.m. We will share a devotion, lunch, games and fellowship! Please plan to attend-as always, your friends are most welcome too!
Bible Study, Singing, Fellowship, Speakers . . . and More! Save the Date-Join us April 20-23, 2018. The 2018 LWML Montana District Convention will be held in Missoula at First Lutheran Church. We welcome all church women to join us beginning Friday evening for a weekend of fellowship, uplifting Bible studies, singing, and inspiring speakers. You will also be part of selecting mission grants for the next two years. In the past, these grants have supported scholarships, outreach, missions, and more. More information and registration forms are available in the Montana Missive (copies in the Narthex). We hope to see you there!
The Board of Human Care Annual Garage Sale – will be held on Saturday, April 28, from 8 a.m. to 1 p.m. Now is the time to set aside your no-longer-needed items for donation. We will begin accepting donations Thursday and Friday, April 26 and 27. Due to space constraints we are unable to accept items before that, and are also unable to accept very large items. If you would like to volunteer or have questions, please speak with Donna Pare or call the church office, 442-5367.
Coming This Summer! – Our 2018 Vacation Bible School dates have been set for August 6-August 10. Our theme this year is "Splash Canyon – God's Promise on Life's Wild Ride." Please save the dates and plan to attend. If you have questions and/or want to volunteer to help, please speak with Kate Johnson. Thank you!
Thank You – to everyone who shared dishes at our midweek "pot-blessing" supper, and to Rachel Blair and Jeannie Hubbard for organizing it!
Our Heartfelt Thanks – to our Sanctuary Cleaners, Duane & Nancy Westerbuhr, for your gracious service to us all! Chuck & Kim Ballard are scheduled to clean this week. Thanks for your service!
Because of God's Abundant Blessings – the LWML Montana District has reached and surpassed the Mission Goal for the 2016-2018 biennium. All Mission Grants are fully funded. With great joy, we thank all the women and men in Montana who gave of their resources in thankfulness for 75 years of the LWML in the Montana District.
The Food Share Items – for April are nut butters, jams and jellies. Please place your food donations in the receptacle under the mailboxes in Ziegler Hall.
On the Lutheran Hour Today – "It's Really Real," with Speaker Emeritus Rev. Dr. Ken Klaus. Here's the deal. If Jesus actually rose from the dead, it would be wise to believe in Him because there will be salvation in no one else. If He didn't rise, we're all toast. Tune in to today's message and hear why you can be confident Jesus' resurrection is really real. (1 John 1:1-3). Tune in next Sunday: "Peace to You." The Lutheran Hour may be heard Sundays on Christian Satellite Network, 91.1 FM at 8 a.m.
Life Thoughts in the Church Year from Lutherans for Life – Sometimes the unassailable sanctity of life goes unseen (John 20:25). Sometimes age, appearances, inabilities, or errors seem to conceal it. We do not need productivity, popularity, prosperity, or prettiness to prove a person's worth. By becoming incarnate from conception to crucifixion, Jesus proclaims every one of us precious. By resurrection and forgiveness, Jesus pronounces even the least of these priceless (20:29). Prayer: Heavenly Father, enable us to believe and receive Your gifts even without seeing. Amen.