Newsletter & Announcements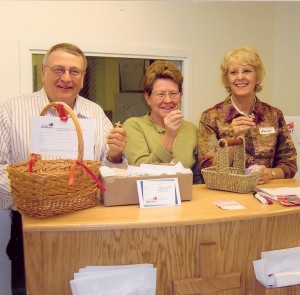 Monthly Newsletter
Guests . . . a special welcome to you! If you are looking for a church home we encourage you to consider First Lutheran! We love to share the Good News of our Savior and the help that God's Word gives for our everyday lives! We would love to tell you more about our congregation. Please join us again!
Our Thanks . . . to Kristin Kerr for using her musical gifts from God in playing the Musical Offering during today's worship services!
God's Great News of Freedom . . . is a major theme in the New Testament book of Galatians. We study this little, powerful book Sundays, beginning at about 9:30 a.m. with time for coffee fellowship in the Fellowship Centre. Please join us!
Advent Devotion Booklets . . . are available in the entry today for your use during the Advent and Christmas season. Please pick up your copy today!
The Board of Human Care . . . has decorated the Christmas tree again this year with names of our developmentally disabled members! This year's gift suggestion is personal size fleece blankets. Please take one (or more!) ornament from the tree, purchase and wrap a gift for that person, be sure to attach the name to your gift, and return it to the church by Wednesday, December 11. You may keep the ornament for your own tree! We will celebrate with the Christmas pageant and dinner on Thursday, December 12. The celebration for the residents in Boulder will take place Friday, December 13. Volunteers are needed to help set up, serve and clean up after both events ~ speak with Lowell Bartels or Susan McCormack if you can help. Thank you!
The Bright Star of Bethlehem . . . our Advent Midweek Series, begins this Wednesday with worship services at 12:10 and 6:30 p.m. Please join our Advent Journey to Bethlehem by participating in our services each week!
Our Youth After-Christmas Special . . . will be Sunday, December 29. We'll begin working on the dramatic part of the service this Wednesday at 7:15 p.m. High School and Middle School students are invited to participate. If you cannot make it on Wednesday, please let Pastor Miller or Susan in the Church Office (442-5367) know!
Our Advent Journey Continues . . . next Sunday as we review the prophetic promises of the coming of the Messiah and their fulfilment in the birth of Christ. Worship begins at 8:15 and 11 a.m.! Please join us (and invite a friend) as we draw nearer to Bethlehem and to the birth of Jesus!
Poinsettias . . . will grace our sanctuary throughout the Christmas season. If you would like to provide a poinsettia in memory or in honor of a loved one, please use the talkback form in today's bulletin. The form with your information and a check for $25 may be placed in the offering plate or dropped off in the church office. Thank you!
Who is Jesus? . . . a video study by Focus on the Family presenter Del Tackett will be shown Tuesday, December 3 at 6:30 p.m. at First Lutheran Church. All are welcome to attend. If you have questions, please speak with Tim Schroeder.
One Extraordinary Night . . . is the theme for the women's Christmas event to be held at First Lutheran Church Thursday, December 5 from 6:30-8:30 p.m. The evening will include Bible Study, carol singing, gifts, and refreshments. You are asked to bring a dozen cookies or a snack to share. Rides and child care will be available upon request; call the church office, 442-5367. Women of all ages are invited ~ do please join us!
On the Hunt . . . for the perfect Christmas tree! The middle and high school youth—and anyone else who cares to come—are going Christmas tree hunting for members of our congregation Saturday, December 7 at 9 a.m. We will leave from the church promptly at 9 and head out to the Canyon Creek area. Hot dogs and hot chocolate will be provided; families are asked to bring a treat to share with the group. If you would like to order a tree, please complete the form (available in the print bulletin or in the church entry) and turn it in with the $5 permit fee to the church office by Wednesday, December 4. Trees will be available for pickup after 3 p.m. on the 7th. This will be a great time for families and people of all ages! If you have questions, contact Jim or Stacey Weber, 459-3194.
First Edition Book Club . . . will meet Saturday, December 7 at 12:15 p.m. at Nancy Kraft's home. We are reading And the Mountains Echoed, by Khaled Hosseini. Join us for luncheon and discussion. RSVP: 442-2744.
God's Love Servant Event . . . On Sunday, December 8 we will be serving dinner to the residents at God's Love. There is a sign-up sheet on the bulletin board in Ziegler Hall listing grocery items needed.
The Board of Fellowship . . . invites you to an afternoon of Christmas caroling Sunday, December 8, beginning at 3:00 p.m. We will return to the church afterward for pizza and hot drinks for those wishing to stay and fellowship afterward. Come join the fun and share the spirit of Christmas with those who can't get out much this time of year!
The Board of Christian Education . . . will be assembling goodie bags for our Sunday School children Wednesday, December 11 at 1:00 p.m. They are asking for donations of apples, oranges and wrapped candy to put in the bags. Donations may be dropped off in the church office. If you'd like to help assemble the goodie bags, please come by the church on the 11th and pitch in!
School News . . . Now that First Lutheran School students have celebrated Thanksgiving, with a shared Thanksgiving dinner, everyone is making preparations for Christmas! Children know the "reason for the season" and they are busy learning songs and parts for the school Christmas program. We'd love to share the message with you—join us Friday, December 20 at 10 a.m.
You Can Turn Boxtops into $$ . . . Please save Box Tops for Education and turn them in to the school office. They can be found on products from General Mills, Kleenex, Avery, and Hanes to name a few.
Our Thanks . . . to Denise Underwood, Susan McCormack and others for preparing, serving and cleaning up after our Wednesday night supper!
The Food Share Items . . . for December are boxed dinners (i.e. mac-n-cheese, etc.) Thanks to your generous donations, First Lutheran provided 85 pounds of food in November ~ thank you!
2014 Offering Envelopes . . . are available for pick up in your mailbox in Ziegler Hall. The number of envelopes ordered for 2014 was reduced. This change has resulted in several families receiving a different envelope number for 2014. Thank you for your understanding as we continue to be good stewards of God's "first fruits." Electronic giving, called "Joyful Response" is also available. It is simple, safe and convenient. If you are interested, please contact Connie Onstad.
On the Lutheran Hour Today… "Where There's a Way, There's a Will." Hear Lutheran Hour Speaker Rev. Gregory Seltz. Tune in Next Sunday: "Daily Bread for Eternal Life." Radio Stations: KAWZ 90.9 FM Sunday at 8:00 a.m. and KCAP 1340 AM Sunday at 9:00 a.m.