Newsletter & Announcements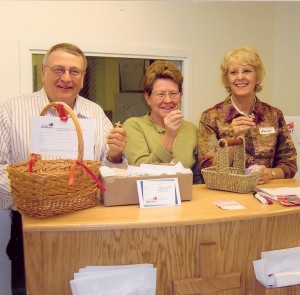 Download the June 2017 First Word
Guests – a special welcome to you! If you are looking for a church home we encourage you to consider First Lutheran! We love to share the Good News of our Savior and the help that God's Word gives for our everyday lives! We would love to tell you more about our congregation. Please join us again!
This Summer – our Sunday School students delve into I Spy Salvation's Story. Each week students use clues from the Bible account to investigate and solve a mystery. FUN!
"The Case of the Floating Basket: Birth of Moses" – is today's Sunday School investigation. God sent Moses to deliver the Israelites from slavery, in the same way God sent His Son, Jesus, to deliver us from slavery to sin. Discuss: How does Jesus deliver us from slavery to sin? How can we respond to this gift?"
The Reformers "A Man Named Martin – Part II – The Moment" – is our current Sunday Adult Bible Study. This study takes a close look at the widespread teachings of the late Medieval Church that were superfluous to the Bible or not scripturally grounded. Among them were purgatory, penance, celibacy, prayers for the dead, transubstantiation, the treasury of merits of Christ, devotion to Mary and the rosary, the institution of the papacy, and the one most often linked to the Reformation: the sale of indulgences. Please plan to be with us for this study in God's Word and of the Reformation during this 500th Anniversary year!
Martin Luther – was the central figure in the Reformation that began October 31, 1517, but he never could have accomplished it by himself. Twelve people were essential parts of the rise and the success of the Reformation. Each of them played a necessary role. As we conclude our study of "A Man Named Martin – Part II – The Moment" we will consider the part each of these characters played in the Protestant Reformation. Please join us at about 9:30 a.m. each Sunday in the Fellowship Centre.
Yes, There Will Be Supper This Wednesday – starting at 5:30 p.m.! Please join us for BBQed goodies and more before the Ugandan Kids Choir (UKC) concert! Friends and other guests are always welcome!
Our Regular Midweek Break Worship – will NOT be held this Wednesday, but will return at our normal time (6:30 p.m.) next week.
The Ugandan Kids Choir Concert – at First Lutheran is THIS WEDNESDAY, June 14, beginning at 6:30 p.m. Invite your friends and family, especially those with elementary and middle-school-aged children, to this moving witness in music and culture for a good cause. Information sheets (and a limited number of posters) are available for you to pass on to others as you invite them.
"Have No Fear of Them!" – Jesus encourages in the Holy Gospel for next Sunday in our 8:15 and 11 a.m. services. Please join us for His encouraging words for those Christians facing persecution in His day – and in ours!
Attention All Women – The new Lutheran Woman's Quarterly and Montana Missive are now available in the church foyer. And also available on hot pink paper: District retreat registration forms for the LWML retreat at Camp Utmost in September.
The LWML Convention – in Albuquerque is just around the corner and we want to give thanks and praise for the 370 workers that have already volunteered to help during the convention! Please join us-we need your help! There is still time to volunteer in many areas. Come and enjoy the experience of a lifetime in ABQ at the LWML Convention! To sign up, go to www.mtdistrictlwml.org.
Please Save – 16 ounce empty water bottles with lids for a craft project at Montana Developmental Center in Boulder. You may bring them to the church office. Thank you! Marcy Carroll
The Food Share Items – for June are tuna & ramen noodles. Please place your food donations in the receptacle under the mailboxes in Ziegler Hall. Thank you for your generous donations.
Our Heartfelt Thanks – to our Sanctuary Cleaners, Dennis Brown & Carla Cross, for your gracious service to us all! Gene & Jean Hanson & Sandee Riemann are scheduled for service this week! Thanks in advance for all you will do!
And to Our Lawn Care Volunteer(s) – Ken & Charles Olson, thank you for keeping our property looking beautiful! Next week's lawn care specialists will be Rick & Jared Northrup. We appreciate you!
Thank You – to everyone who brought dishes to share for our midweek pot-blessing supper, and to those who organized it!
Stewardship Corner – Through the indwelling of the Holy Spirit and the faith that God creates in us, we understand that God is the giver, and we are the receivers. We come to the realization, as Martin Luther did, that we are all "beggars before God." With joy we eagerly receive all that God has to give us because receiving is an essential part of our relationship with God. Only after we have found joy in receiving are we able to respond by giving back freely and with proper motivation. We love others because God first loved us (1 John 4:19). We give whatever we can because God gave even His own Son to die for us (John 3:16).
On the Lutheran Hour Today – "Never Alone" with Lutheran Hour Speaker Rev. Dr. Gregory Seltz. You can be certain about the place to meet God, His plan of salvation, and His presence. (Matthew 28:16-20) Tune in next Sunday: "Look Back, See What God Has Done." The Lutheran Hour may be heard Sundays on Christian Satellite Network, 91.1 FM at 8 a.m.
Life Thoughts in the Church Year by Lutherans for Life – Every offspring of Adam and Eve bears God's own image (Genesis 1:26-28). Jesus' coming confirms it with authority and Trinitarian majority (Matthew 28:18). This entitles every member of the species to all earth's possessions and heaven's blessings. And we get to be ambassadors of the good news (Acts 2:32)! Prayer: Father, Son, and Spirit, include us in Your dead-raising disciples-making. Amen.