Newsletter & Announcements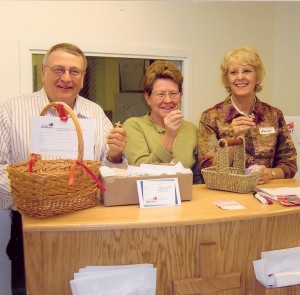 Download the October 2017
First Word
Guests – a special welcome to you! If you are looking for a church home we encourage you to consider First Lutheran! We love to share the Good News of our Savior and the help that God's Word gives for our everyday lives! We would love to tell you more about our congregation. Please join us again!
What Luther Said – is our Bible study for adults today, beginning at about 9:30 a.m. in the Fellowship Centre. We will consider Luther's words and thoughts and their impact on the Protestant Reformation from Luther's time in Germany to today across the globe. This study is one of the key parts of our 500th Anniversary of the Reformation celebration. We hope YOU will participate!
In Sunday School Today – our children will study "God's Covenant with Abram." As He did for Abram, God keeps His promises, as He did in giving His own Son, Jesus, to be our Savior. Consider discussing, "What important promises do we make as a family? How can we remind ourselves of the promises God keeps for us?"
Study the Book of Acts – in a Bible Study led by Bruce Nachtsheim. This class will meet Sundays at 9:30 a.m. beginning soon! Join us!
Give You a Break? – We are glad to in our Wednesday Midweek Break each week. Join us at 5:30 p.m. for good food and 6:30 p.m. for worship.
Jesus and Taxes – may seem like an unlikely pair, but they meet, next Sunday in our Gospel – Matthew 22:15-22. What will He have to say about this dreaded topic? Join us next Sunday at 8:15 or 11 a.m. to hear His Word and to consider what our response can be!
Show Your Appreciation – to Pastor Miller today, as we celebrate Pastor Appreciation Month. You are invited to share special treats between services. Please be sure to express your gratitude and best wishes to our wonderful pastor for all he does!
God's Love Servant Event – We will serve dinner to the residents of God's Love on Sunday, October 15. Please see the signup sheet on the bulletin board in Ziegler Hall for a list of items needed. If you'd like to join us in serving, meet at God's Love at 2:30 p.m. on the 15th. Thank you!
Luau tickets – are now on sale. Adult tickets are $10 and kids are $5. They will also be available for purchase on Sunday, October 22. The Annual First Lutheran School Luau is Friday, October 27th. Can't wait to see you there!
Save the Date – Sunday October 29 – will be our congregation's 500th Reformation Celebration, including worship, a movie, an evening dinner, activities, and more! We hope that you (and your guests) will come!
Our Reformation Dinner – on Sunday, October 29 will feature a delicious pork entree, potatoes, sauerkraut and bread. For those attending, if your last name begins with A-M, you are invited to bring a side dish or salad. If your last name begins with N-Z, please bring a dessert. Thank you!
2018 Wall Calendars Are Going Fast! – If you have not yet purchased your calendar, please visit the youth table between services. This fundraiser kicks off our road to the 2019 youth group convention. The calendars are $7.00 each, and make great gifts!
"Change for Life" – The annual Baby Bottle Campaign to benefit Options Clinic in Helena is ongoing throughout the month of October. Please pick up a baby bottle today, fill it with change, cash or check (payable to Options Clinic) and return at your earliest convenience to the church office. You will be helping Options Clinic continue their work of providing testing, exams, support and education to families.
The Food Share Items – for October are peanut butter, jams and jellies. Please place your food donations in the receptacle under the mailboxes in Ziegler Hall.
Our Heartfelt Thanks – to our Sanctuary Cleaners, Bryan & Emy Stueve, for your gracious service to us all! John & Connie Onstad are scheduled for service this week! Thanks in advance for all you will do!
And to Our Lawn Care Volunteer(s) – Gary Obermueller, thank you for keeping our property looking beautiful! Next week's lawn care specialist will be Kim Hoxie. We appreciate you!
Thank You – to Jeannie Hubbard, Rachel Blair, Donna Pare, Vi Erdman, Leona Boland and others for preparing, serving and cleaning up after our midweek supper. You are a blessing!
On the Lutheran Hour Today – "Luther the Man: Called by God to Boast in Him," with Lutheran Hour Speaker Rev. Dr. Gregory Seltz. Although Martin Luther is widely regarded as one of the most influential people of the last 500 years, he knew he was no big deal, compared to Christ. (1 Corinthians 1:26-31)Tune in next Sunday: "The Enduring Reformation Moment and Message of Grace." The Lutheran Hour may be heard Sundays on Christian Satellite Network, 91.1 FM at 8 a.m.
Life Thoughts in the Church Year – from Lutherans for Life. God works life (Isaiah 25:6-9) and joy (Philippians 4:4, 12-13) in death's domain. He welcomes especially those with broken souls and bodies (Matthew 22:8-10). How can we deny that immediate and everlasting invitation into His fellowship to any among us just because somebody judges them too little, fragile, or guilty? If this good news can change our stony hearts, then it can save any unworthy life! Prayer: Lord Jesus Christ, stretch out Your people's hearts and hands to cherish every human being as You do. Amen.