Newsletter & Announcements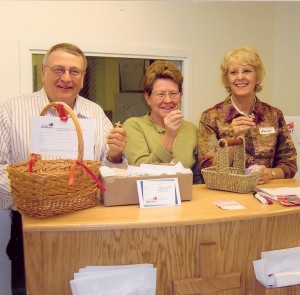 Monthly Newsletter
Guests … a special welcome to you! If you are looking for a church home we encourage you to consider First Lutheran! We love to share the Good News of our Savior and the help that God's Word gives for our everyday lives! We would love to tell you more about our congregation. Please join us again!
Another Hot Topic … will be discussed from a Biblical perspective in our Adult Bible Study in the Fellowship Centre, beginning at about 9:30 a.m. today. Please make your plans to join us and to grow in faith and in your understanding of God's holy Word! This Sunday we'll consider Dealing with Depression.
O.W.L.S. (Older Wiser Lutheran Seniors) Smorgasbord . . . and gathering is this Tuesday, beginning at 11 a.m. Beverages and a Ham main-dish will be provided. Please bring a salad, veggie, dessert, bread, or??? to share and join us if you are 55+ish and enjoy fellowshipping with others. Dr. Jim Dyll will speak about the JFK Assassination and we'll talk about telling our stories to generations to come, as well as planning for our September field trip, looking over our new logo, talking about serving, participating in group building and more. For more information, see our "Senior" Pas+or Miller.
Rev. Doug Thompson … LCMS missionary to Ghana, and his wife Angela will visit Wednesday, August 26th. Rev. Thompson will deliver the message at our midweek worship service and afterward, give a presentation of their mission work in West Africa. Please join us on the 26th to learn more about their service.
Defiled or Righteous … Do you listen to your thoughts, your heart, or the god inside you? Jesus said, "For from within, out of the heart of man, come evil thoughts, sexual immorality" and the like. Rather than listening to the devil and his lies, listen to God's Word as it is read and proclaimed which goes into your ears from the outside. God's Word makes you righteous and God gives you His armor to stand against the schemes of the devil. Come next Sunday to hear how God clothes you in Himself and His Word.
God's Love Servant Event … On Sunday, August 30th we will be preparing and serving dinner for the residents of God's Love. You may sign up on the bulletin board in Ziegler Hall to donate food items, and/or meet us at God's Love at 2:30 p.m. on the 30th. Thank you!
First Edition Book Club … will meet Saturday, September 5th at 12:15 p.m. Members are invited to read the selection of their choice by author Ivan Doig and prepare to enjoy lunch and discussion. RSVP your hostess, Joyce Nachtsheim, 442-0581.
Confirmation Class Dates of Note … include Wednesday, September 9 – Student and Parent Orientation @ 7:15 p.m. and Wednesday, September 16 – first day of class. To enroll or for more information, please call us in the church office.
A New Pastor's Discovery Class is Forming! . . . If you or someone you know would benefit from Bible study, learning more about Lutheranism and fellowshipping with other Christians, please contact Pastor Miller or call Susan in the church office (442.5367) and we'll be in touch.
A New Men's Bible Study … will be starting on Thursday, September 10th at Jim Weber's house. We will be doing the study on John Eldredge's book, "Waking the Dead." In this study, Eldredge shows us how God restores our hearts, our true humanity, and sets us free. The group will meet twice a month, every other week starting in September. Please call Jim at 459-3194 if you would like to attend so he can order materials. Men of all ages are welcome!
Tuesday Noon Women's Bible Study … will resume September 15th at First Lutheran Church. We will continue our study of Romans ~ please join us!
"Celebrating Sisters in Christ" … is the theme of the LWML Montana District Fall Retreat. The retreat will be held at Camp Utmost, near Clearwater junction east of Missoula, September 18-19, 2015. Registration forms and information are available in Ziegler Hall. You are asked to return your registration form and fee by September 1. Call the church office, 442-5367, if you have questions.
Needing Help … A First Lutheran School family, which has been part of our school for many years, is in need of help to pay off last year's school tuition balance. Their child may not be able to return in a few weeks if this account is not brought up to date. If you are willing to help, please call the school office, 442-6913. Thank you!
First Lutheran School … has positions open for a Before/After School Provider (approximately 20 hours a week) and a Spanish Teacher (1 hour a week). If you are interested in either of these positions, please call the school office, 442-6913, for more information.
A Flat-Screen Monitor (television) . . . (at least 25″) is needed to help us improve our worship services (and other presentations) in the Sanctuary. If you can help provide such a valuable tool, please contact Susan in the church office (406.442.5367). With our thanks!
Our Thanks … to Bruce Duenkler, Dennis and Cheryl Brown, Ruth Stelter and Trudy Sullivan for preparing, serving and cleaning up after our Wednesday night supper!
The Food Share Items … for August are peanut butter, jams and jellies. Please place your food donations in the receptacle in the library. Thank you for supporting this local ministry!
On the Lutheran Hour Today … "Faith Faces the Future," with Lutheran Hour Speaker Rev. Gregory Seltz. If God be for us, who can be against us? (Romans 8:31) Tune in Next Sunday: "The Truth." The Lutheran Hour may be heard Sundays on Christian Satellite Network, 91.1-FM at 8 a.m.