Newsletter & Announcements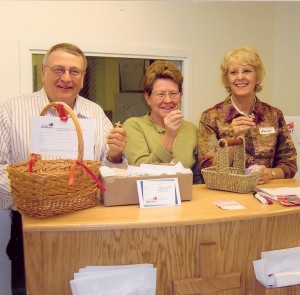 Guests – a special welcome to you! If you are looking for a church home we encourage you to consider First Lutheran! We love to share the Good News of our Savior and the help that God's Word gives for our everyday lives! We would love to tell you more about our congregation. Please join us again!
Today – is Mite Box Sunday. Please place your Mites in the large Mite Box on the Welcome Center. Thank you for supporting missions!
Today in Sunday School – the children studied "Jesus Appears to Thomas," (John 20:19-31). We, like Thomas, doubt what we cannot see. Through His Spirit, God gives us eyes of faith that we might see Jesus in Word and Sacrament and believe in Him. Discuss with your family, "When is it hard to trust and believe in the promises of God? Who is the source of our faith?"
"A Man Named Martin – Part II – The Moment – is our current Sunday Adult Bible Study. This study takes a close look at the widespread teachings of the late Medieval Church that were superfluous to the Bible or not scripturally grounded. Among them were purgatory, penance, celibacy, prayers for the dead, transubstantiation, the treasury of merits of Christ, devotion to Mary and the rosary, the institution of the papacy, and the one most often linked to the Reformation: the sale of indulgences. Please plan to be with us for this study in God's Word and of the Reformation during this 500th Anniversary year!
Ladies' Annual Spring Tea – is TODAY at 12:30 p.m. Ladies of all ages are invited to enjoy tea and delicacies … please come!
Worship on Wednesday??? – Indeed! We meet each week, beginning at 5:30 p.m. with a light supper and fellowship, and at 6:30 p.m. for an informal, devotional service around God's Word. Please join us for a midweek blessing from our God!
"Living Stones and Holy Priests" – make their appearance in our Epistle for next Sunday (1 Peter 2:2-10) Please join us as we, our Resurrected Lord's rocks and ministers worship and are strengthened by God's Word .
Last Call for Students! – A New Pastor's Discovery Class – focusing on the basics of the Bible and the Church, will begin soon (within the next few weeks). If you (or someone you know) would benefit from such a class, or would like to prepare for membership in our congregation, please contact Pastor Miller or Susan in the office and we will get you further information.
WOW Bible Study – Our schedule for May has been changed. We will meet next on Tuesday, May 16 at 7 p.m. to discuss the ninth fruit of the Spirit, self-control.
Older Wiser Loving Seniors (OWLS) – for those 55ish+, please save the date: Sunday, May 21. We are invited to the Senior Lunch served by our youth. June 15 – Uganda Kids Choir joins us for lunch and our activities.
First Word Deadline – is Wednesday, May 24th. Please submit your articles to Editor Linda Fromm, lindafromm@mac.com, or place them in the First Word mailbox in the church office.
The Food Share Items – for May are peanut butter, jams, and jellies. Please place your food donations in the receptacle under the mailboxes in Ziegler Hall. Thank you for your generous donations.
Our Heartfelt Thanks – to our Sanctuary Cleaners, John & Connie Onstad, for your gracious service to us all! John & Laurie Stelter are scheduled for service this week! Thanks in advance for all you will do!
Thank You – to everyone who brought dishes to share for our midweek potluck supper, and to Rachel Blair, Jeannie Hubbard and MaryAnn Gregory for organizing it!
FLS Spirit Sprint Sponsors Needed! – If you are interested in sponsoring a student (or teacher!) in our annual Spirit Sprint, please pick up a donation envelope with the student/teacher's name on it out in the Narthex. The envelopes are attached to a flower and the request letter is in the envelope. Simply return your donation along with the bottom half of the letter in the same envelope to the Spirit Sprint shoebox that will be located in Ziegler Hall beginning May 3. Your donations are tax deductible, so save the top portion of the letter for your records.
Stewardship Corner – If we were asked to identify with a person in Scripture who best exemplified a life of service, some of us would possibly select the Apostle Paul. Out of love from Jesus and his love for Jesus, Paul lived a life of service to Him. Serving Jesus was the passion of his life. In Philippians 3:8, he wrote, "Indeed, I count everything as loss because of the surpassing worth of knowing Christ Jesus my Lord. For His sake I have suffered the loss of all things and count them as rubbish, in order that I may gain Christ and be found in Him." With zeal, Paul made God's purpose his purpose. In the same way that God empowered Paul to be a servant, He enables us to live lives of service. Receiving God's love, we can respond with joy in service to Him by serving others.
On the Lutheran Hour Today – "The Abundant Life of Grace" with Lutheran Hour Speaker Rev. Dr. Gregory Seltz. Don't leave God's grace behind! We are still sheep who need the Good Shepherd. (John 10:1-10) Tune in next Sunday: "To Know God, Look at Jesus." The Lutheran Hour may be heard Sundays on Christian Satellite Network, 91.1 FM at 8 a.m.
Life Thoughts – from Lutherans for Life – Christ in the flesh ensures no sheep goes forth alone, not even the strays or stragglers (John 10:4). His Gospel gives company and community along with forgiveness and salvation (Acts 2:42-45). Having Father and family nearby can stave off sin and death. Prayer: Good Shepherd, let us bring care by being it. Amen.