Message From Pastor
Pas+or's Page
My Dear Fellow-believers in our Lenten Lord,
The season of Lent is a time for us to face together the brokenness of our lives and our world , and then turn that brokenness over to Christ so that we can be restored by him through the cross.
This Lenten season, let's journey to the cross of Christ under the theme "Restored in Christ." Each service in this stirring series will focus on a certain historical event in Jesus' Lenten history and takes a good, hard look at a broken element from that particular account.
Coming to an understanding of how each of these broken elements leads to restoration in Christ is key to understanding what it ultimately means to live today as new creations in Christ.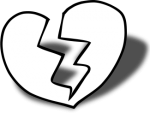 Ash Wednesday – March 5 – 12:10 and 6:30 p.m.
"Broken Hearts Restored" • Joel 2:12-14
Our hearts are broken in sorrow over sin;
Christ restores our hearts through his forgiveness.
[Holy Communion will be celebrated at both services on this day.]

Wednesday, March 12 – 12:10 and 6:30 p.m.
"Broken Vessel Restored" • Mark 14:1-9
A broken vessel holds costly perfume; we are broken vessels restored
when Christ pays the price for us on the cross.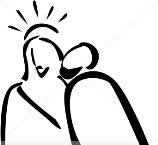 Wednesday, March 19 – 12:10 and 6:30 p.m."Broken Trust Restored" • Matthew 26:14-25
Judas breaks his trust with Jesus by betraying him;
our broken trust is restored through the sacrifice of Christ.
[Holy Communion will be celebrated in the evening service.]

Wednesday, March 26 – 12:10 and 6:30 p.m.
"Broken Bread Restored" • John 6:48-58
Bread is broken at the Last Supper;
we are restored through the Bread of Life, Jesus.
It is my prayer that you will worship with our congregational family each Wednesday,
as God takes us, in the brokenness of our sin, and makes us again His new creation
through His Word and Sacrament! Lenten blessings to you and yours!